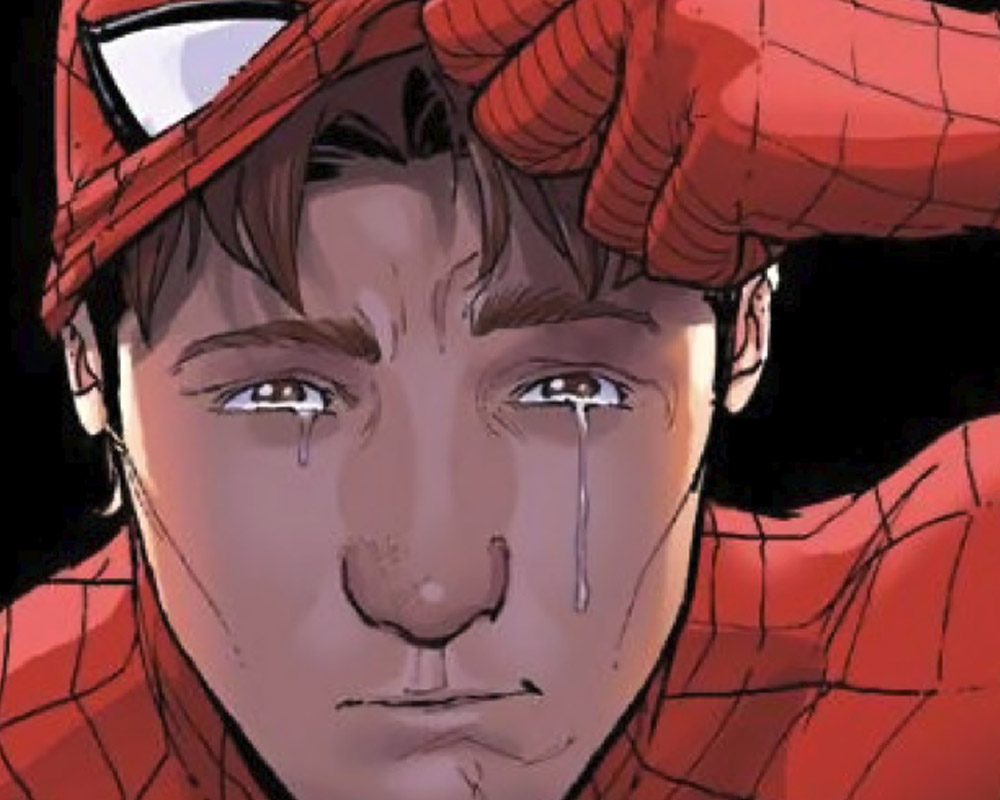 Bad news, true believers. Monthly comic book sales dropped a whopping 25% from June to July, according to comic book industry site Bleeding Cool.
Marvel Comics sits comfortably at the top once again, with a whopping 38% of dollar share, and 42% of actual sales.
But it would seem that Disney's Marvel is king of an industry in decline. According to another comics site, Comics Beat, many comics retailers were holding on by their fingertips and were hoping they wouldn't have to shutter this year. And 2016 was one of the best years comics has had in awhile.
From Rich Johnston…
June had overall sales still up, albeit it by just 1.15%, but a massive drop across the board in July 2017, selling a quarter less comics than in June, have seen overall sales for the year so far drop by 3.41% compared to 2016. However you want to spin it? That's not good.
How long until Disney has had enough?
Monthly comics sales are down overall, and we've wondered aloud how long until Disney decides they want to get off of the roller coaster ride that is the North American comic book industry. We speculated that the company might opt to treat Marvel characters the same way they do Disney's own in-house creations, by cutting licensing deals for Marvel Superheroes and letting smaller comics publishers absorb all of the risk of publishing in this volatile market.
Disney Infinity was a success for Disney Interactive, being the top "toys to life" game above even Skylanders — the game that originated the genre. With a healthy $200 million in sales, Disney still thought it made more sense to cut and run as they didn't see a long-term future for those kinds of games. They suddenly shut down in-house developer Disney Interactive Studios, and began focusing on licensing deals for games featuring Disney, Pixar, Marvel and Star Wars characters.
Should monthly comic book sales continue to decline, it's conceivable that Disney could use a similar tactic when it comes to publishing Marvel comic books.
The future of comics is digital and trade paperbacks
It's not all bad news. Should the monthly comics business continue to decline, it's likely that Marvel and DC will focus more and more resources on digital and trade publications.
Comics won't end.
But the days of buying monthly books from specialty shops almost certainly will.
[Source: Bleeding Cool]