DisneyTsumTsum.com has posted a bunch of information about upcoming Tsum Tsum sets from Jakks Pacific that were showcased at D23.  They are always our "go to" when it comes to Tsum Tsum info!
First up.  The Walgreens exclusive Nightmare Before Christmas Set coming this Fall
Costco Exclusive Tsum Tsum Set also coming this fall.
I love the two silver figures and Eeyore with a rain cloud!  You can see the Advent set fro 2017 below it too.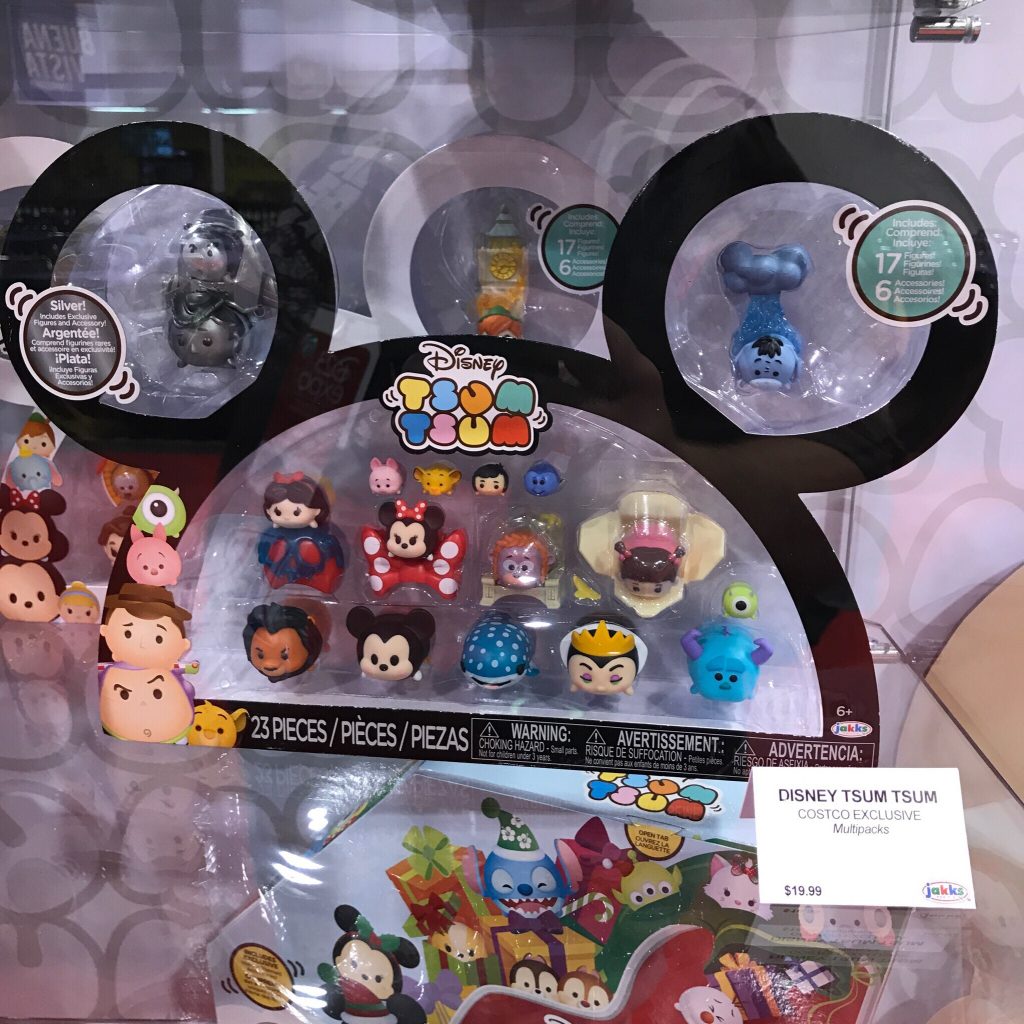 4 NEW Playsets to be released Spring 2018 (three were already released this year)
The even had a D23 Exclusive Metallic Buzz Lightyear.  It did sell out Friday, but they were going to have more for Saturday and Sunday.
An exclusive look at the New York Comic Con Exclusive Metallic Black Panther.  This will be available at the NYCC in the fall.
Preview for the Upcoming Blind Bags Series 7,8,9 and 10
Some individual ones.  You can see more on the Disneytsumtsum.com site!
Tiger Lily
Moana
Lightning McQueen
Auroa/Sleeping Beauty
Kermit the Frog!
Snow White
Parks and Cons posted a video on YouTube

(photos from Disneytsumtsums.com)
Do you collect Tsum Tsums?  What do you think of the new pieces?  Comment below and let us know!