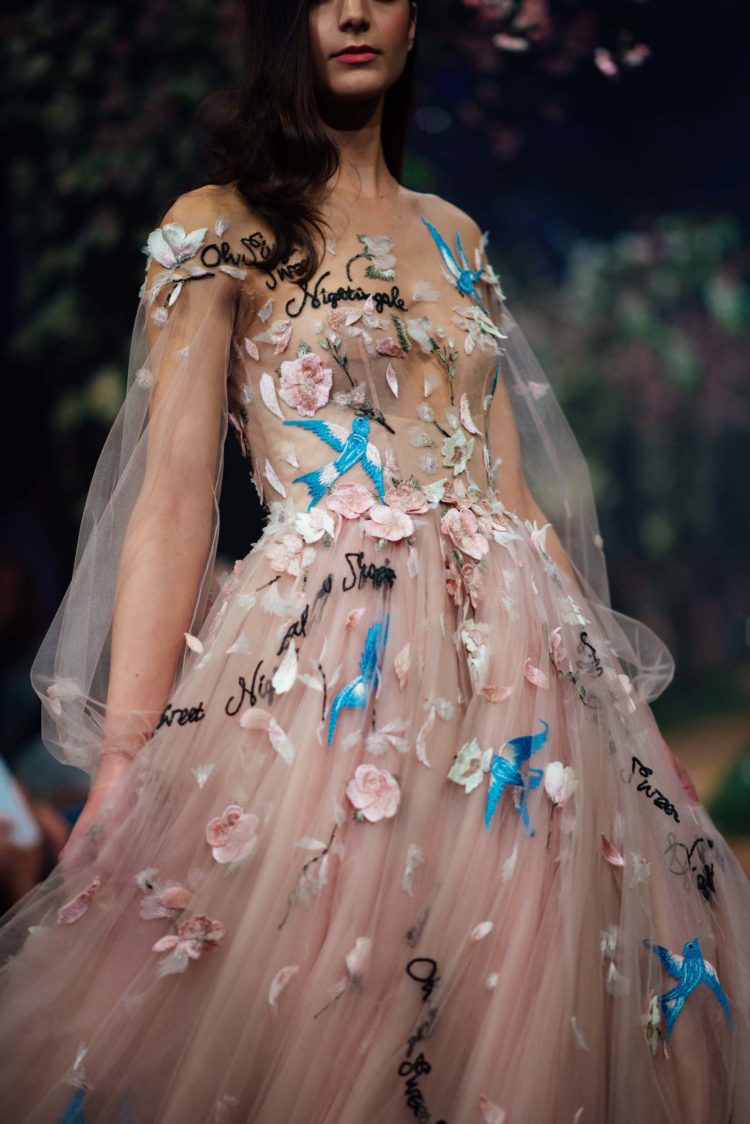 In a collaboration with Disney, Australian designer Paul Vesileff created dreamy fairy tale dresses inspired by Disney princesses for the Paolo Sebastian Spring/ Summer 2018 show.  There were 34 one-of-a-kind dresses that were based on Sleeping Beauty, Cinderella, Belle and more.  These gorgeous dresses were part of the Adelaide Fashion Festival.
They are beautiful!  Normally I see "fashion" dresses and gowns and think "who would wear that?"  But this collection is beautiful!  I am loving these!
Paolo Sebastian posted some images on their Facebook page, and other sites had some gorgeous photos as well.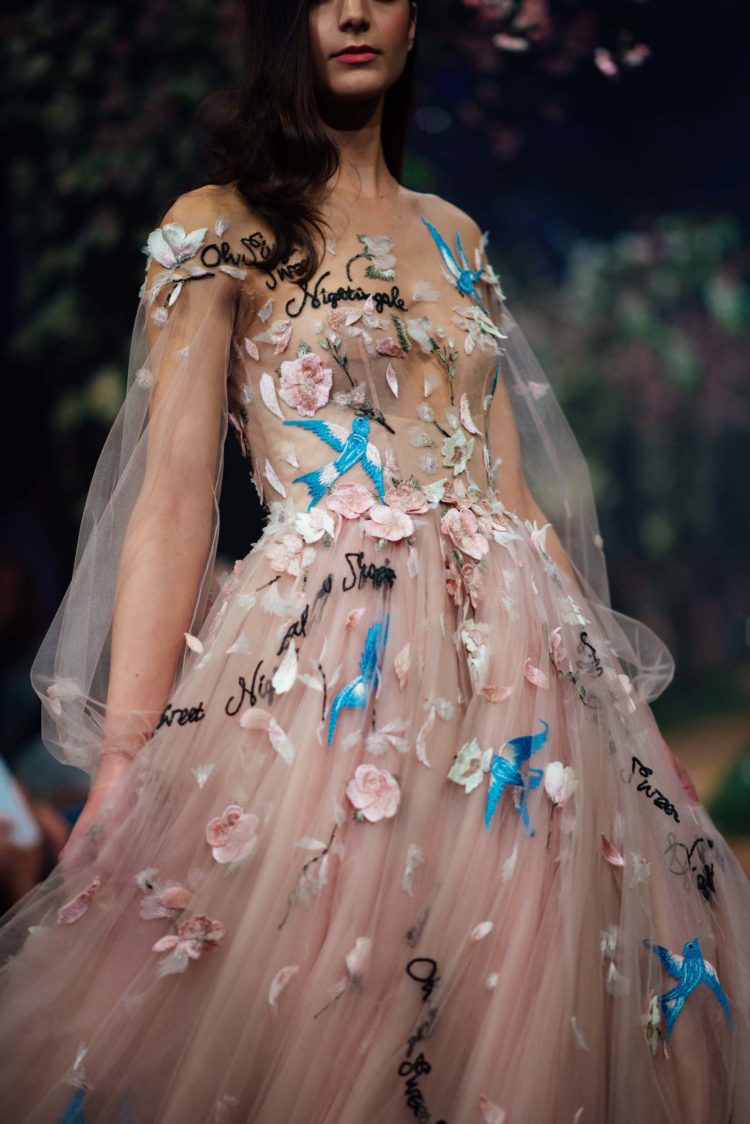 I love the back on this one!  "And they lived happily ever after"
Here is a group shot
Again, these are amazing!  Which one do you love?  Comment and let us know what you think!
Sources:  Paolo Sebastian Facebook,  Style Disney, TA-La
Wanna go to Disney?
We recommend Academy Travel, a Disney Platinum Earmarked agency. Walt Disney World, Disneyland, Disney Cruise Line, Adventures by Disney, Universal Orlando Resort, Sea World and more -- they can do it all, and at no extra cost to you! Fill out the form below or call 609-978-0740 today!