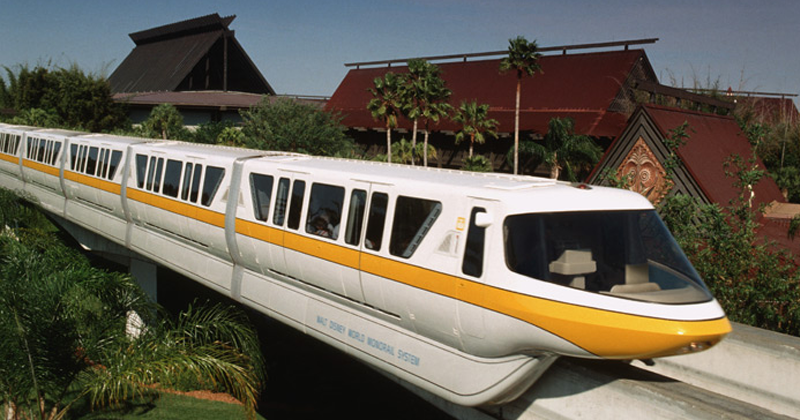 A couple of days ago someone on Instagram posted a video of their monorail (Monorail red) leaving the Transportation and Ticket Center Station with the door open. In the video you can see a guest try and get the driver's attention by waving out the opening.
The person who made the video indicated they had thought the doors were fixed before they left, but they reopened.
"It was not closing at TTC. Maintenance was called and worked on it for about 10 minutes and forced it to lock. When we reached the first curve upon leaving TTC it opened and remained so."
What to do if your monorail car has an emergency.
For your safety, and the safety of others, please take note.  There is an emergency phone behind one of the sets of seats in the car. It will connect you directly to the engineer.  If you have an issue please use that method to gain assistance. Do not stick your hands out of any opening. Stay seated and stay away from any danger.  They will get help to you as soon as possible.
Maybe it's time for new monorails?
The monorails are something they really should consider replacing. They keep having issues.
We had first hand experience last year when Monorail Blue sparked, smoked, and had the power cut.  We were stuck up there for about 45 mins, without air condition, till we could be towed back to the station. It was very hot.
I will give complete credit to our engineer and the Disney transportation cast members. They were amazing. Emergency personnel was there when we were released from the cars and they had water and help ready in case anyone needed it. The response was very efficient and appropriate.   So if you have an issue, don't panic, they are on it and they will be ready with any help you need.
The incidents are not common, but there does seem to be an increase in Monorail "issues."
The interiors are dated and some have complained that they smell.
The windows that should open for ventilation don't always open, as we discovered on Monorail Blue.  In general they just need replaced.
Hoping that is something they will consider moving forward, maybe for the 50th Anniversary?
In the meantime make sure you stay clear of the doors and safely inside. If you are traveling with children keep them away from the doors and safely with you. This is not a reason to not ride the monorail. We still use it all the time.
If you are on a monorail that has an issue like this one did, just pick up the phone and let the engineer know immediately.
What do you think? Comment and let us know!
Wanna go to Disney?
We recommend Academy Travel, a Disney Platinum Earmarked agency. Walt Disney World, Disneyland, Disney Cruise Line, Adventures by Disney, Universal Orlando Resort, Sea World and more -- they can do it all, and at no extra cost to you! Fill out the form below or call 609-978-0740 today!