In the words of Anna, "tell the guards to open up the gates!" Summer in Florida is the hottest time of year to visit, but this has never stopped Disney fans from enjoying the magic! As we look ahead to the fun and excitement at Disney Parks this summer, keep in mind these tips to manage your time in the sun for your health and safety and beat the summer heat in Disney Parks!
1. Pack a battery-powered handheld fan. You can even choose one with a water spray bottle attached to it for misting. This will help cool you off while sitting in the sun waiting in line or when walking about the property. Many have straps attached to them for easy carrying. Since these are battery-powered, you will also want to pack extra batteries. Ran out? You can "borrow" the AA batteries in the hotel room TV remote control if you find yourself in a pinch. These types of fans are sold on property but various kinds can also be found on ShopDisney, Amazon or at places like Walmart.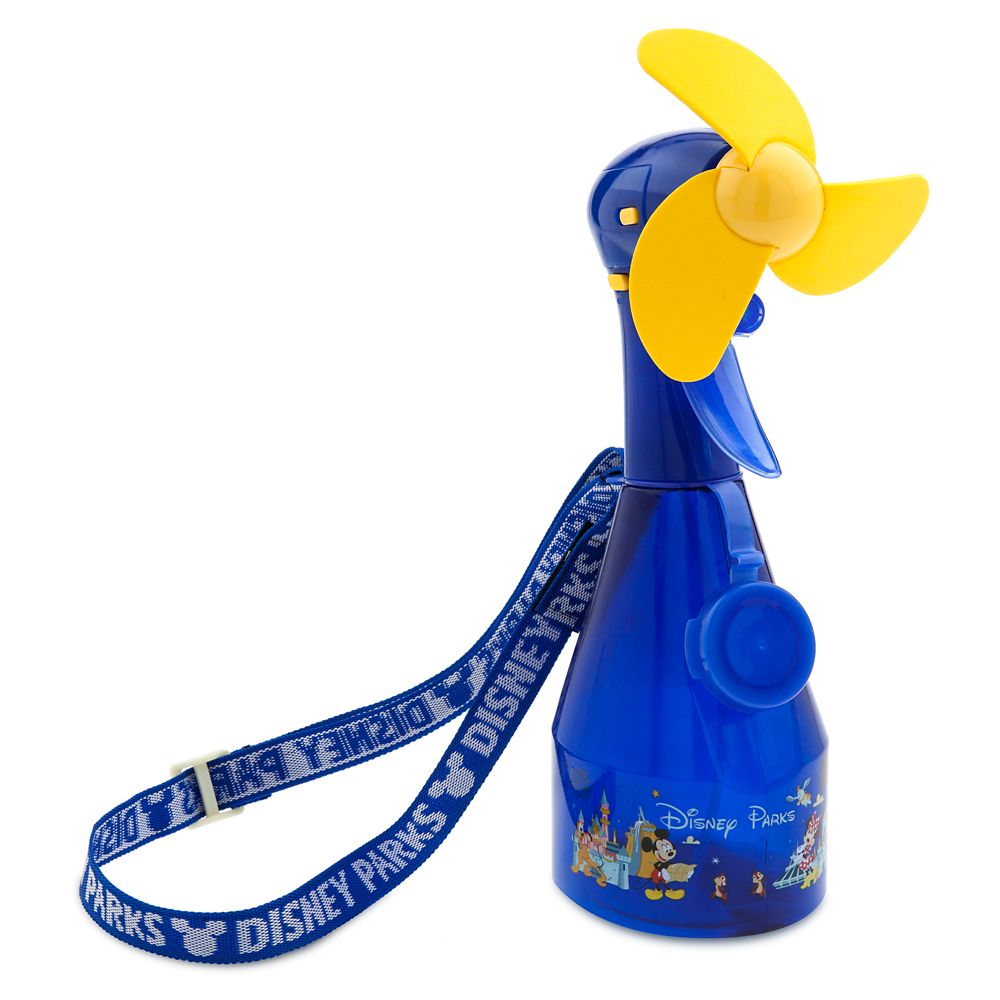 2. Take frequent breaks indoors to cool down in the air-conditioned attractions. Take caution when approaching a standby wait in an outdoor cue as shade can be hit or miss. If you notice more sun than shade, stop to grab extra ice water at a quick service before waiting in line to cool yourself down. On the other hand, don't shy away from waiting standby lines with indoor cues. Many Disney attractions have monitors playing video roll or have interactive entertainment along the cue to keep you busy and distracted from the wait. This can also be an ideal time to cool off and enjoy the AC. You won't mind waiting in a cool line like the one at Toy Story Mania in Disney Hollywood Studios since it will be a nice reprieve from the summer heat in Disney!
3. Run through splash pads and enjoy the water rides! Getting a little wet can help cool you down and will make any little breeze feel like paradise.
4. Make sure the whole family has hats and sunglasses. These will shield your face and eyes from the strong sun. Remember to remove these before riding coasters and fast rides! You can find polarized sunglasses for both adults and kids at many stores including ShopDisney and the local dollar store- so stock up in case a pair gets lost or broken during your trip. A great pair of sunglasses for the parks are these Goodr sunglasses. Not only are they cute, stylish and come in many different colors, they're non-slip (even with sweat) and are polarized! Plus- they're super affordable at only $25. You really can't go wrong!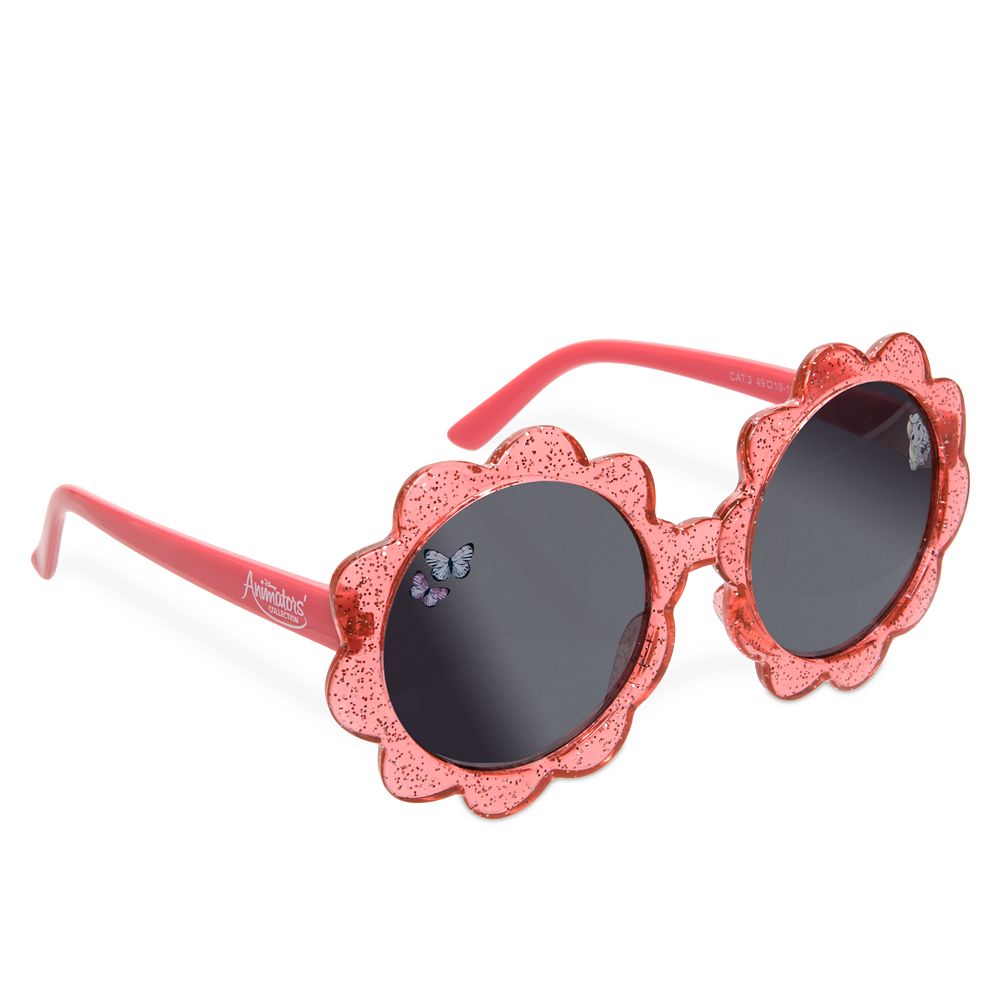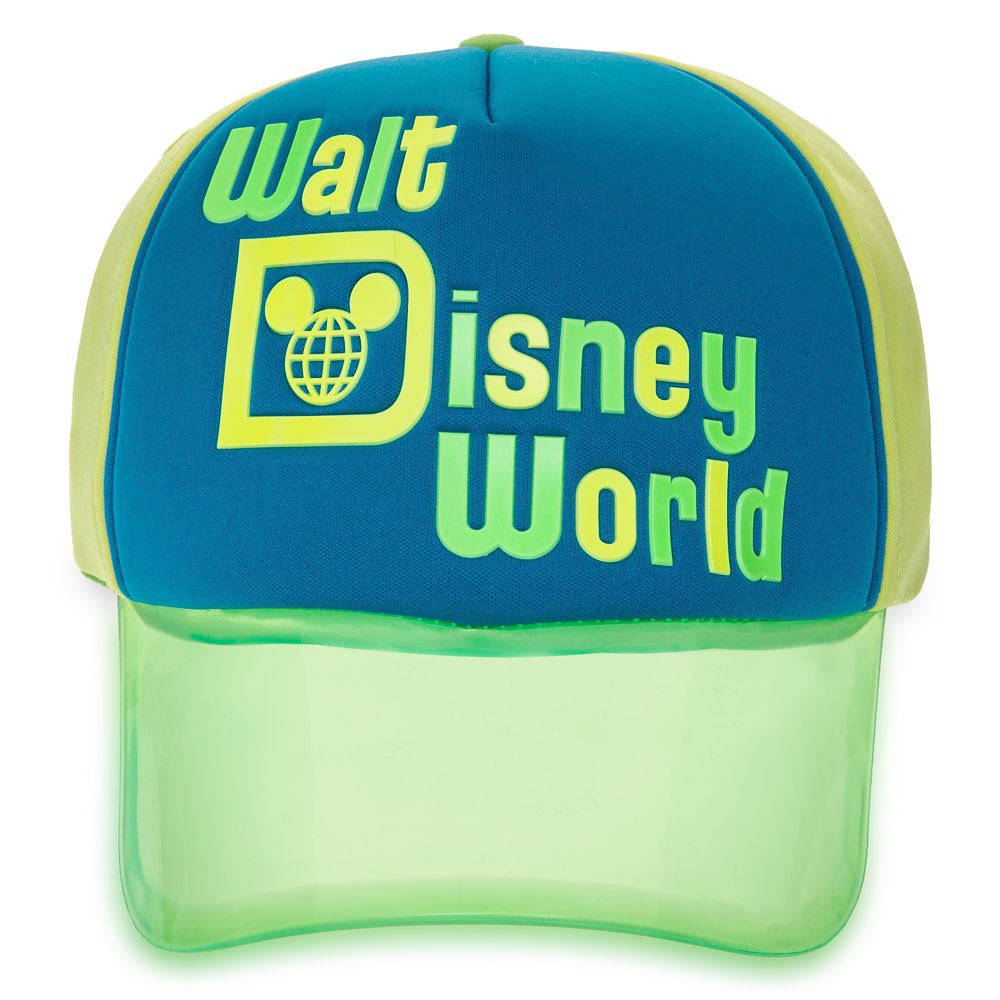 5. Pack waterproof SPF and reapply often. Between the sweat, the spray water fans, the water rides (like Kali River Rapids and Splash Mountain), and the various splash pads in the parks (like Casey Junior's Splash N Soak station in Magic Kingdom, and Disney Phineas and Ferb: Agent P's World Showcase Adventure in Epcot), your sunblock will wear off quickly!
6. Pack a dry shirt or change of clothes. This is especially useful for those rope drop to park close days! The good thing about summer wear is that these clothes take up very little space and won't weigh down your bag. If you're a stroller family, you'll find these will fit nicely in the undercarriage net of many models. Wear light colored and lightweight clothing to detract from the sun rays. Choose light cotton items, moisture-wicking athletic wear or fishing shirts. Make sure your cloths and shoes fit appropriately since sweat can cause chafing between material and skin.
7. Don't forget water bottles and reuse them often to stay hydrated! You can use grocery delivery service to deliver a case of water bottles to your resort room and freeze them in the mini-fridge overnight. Take them as solid ice into the parks since they are sure to melt into ice cold water by the time you're in need of a sip. Pack a few unfrozen ones as well. Another option is to bring a refillable water bottle for each family member and refill them with the FREE ice water offered at all quick service dining locations. You'll find many with straps making them easy to carry. ShopDisney has many to choose from for kids and adults. Remember to pack a travel size dish soap so you can effectively wash in between uses during your visit. Dehydration will not only leave you feeling lousy and run down, it can be a serious health risk for all ages in the hot Florida sun and heat. Offer water to little ones every 20 minutes. It can be easy to forget to drink when you're so entertained and experiencing the sights and sounds of Walt Disney World, but don't let that distract from staying healthy!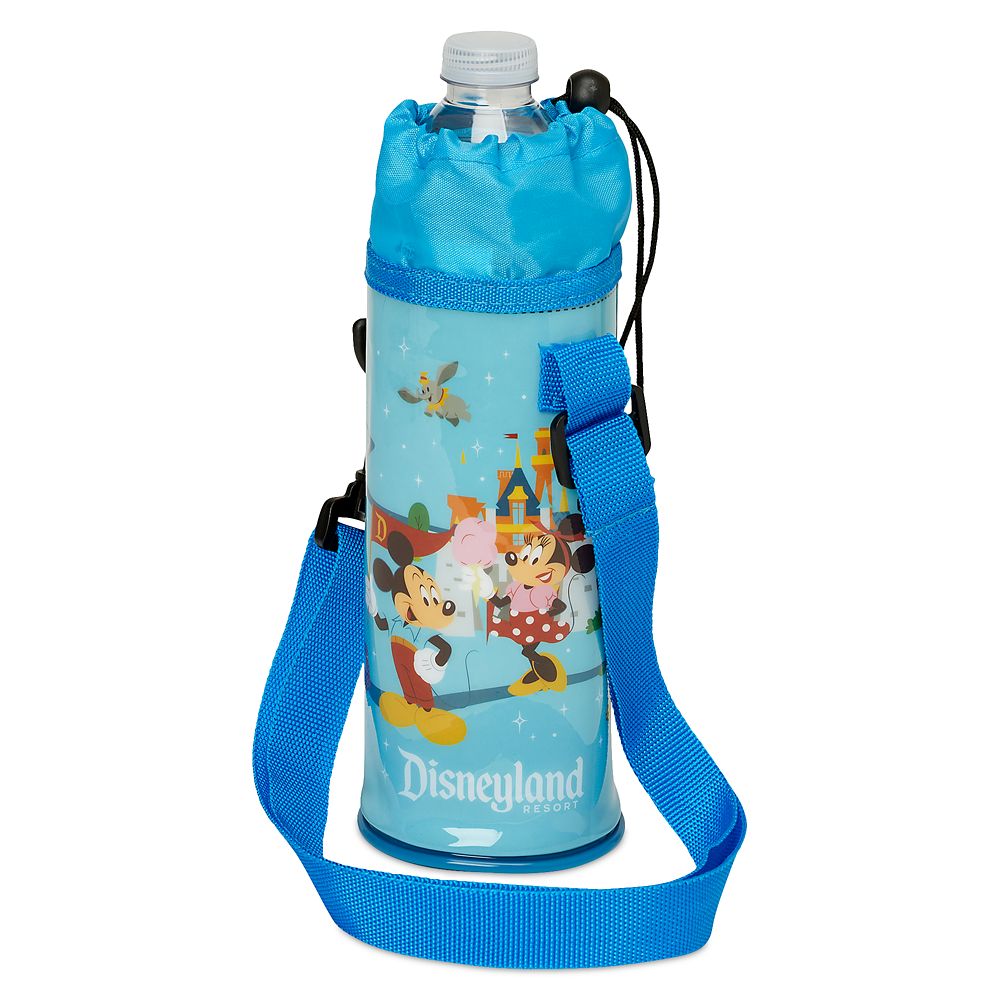 8. Take a break midday from the parks. Enjoy the pool and air-conditioned rooms at your resort. You can re-enter the same park with single day tickets even if you exit midday. Rides typically have shorter wait times during popular breakfast and dinner times when everyone is refueling – so take advantage by heading to the parks at this golden hour when there is more shade and lower temperatures.
Beat th9. Purchase cooling towels to use in the parks. These nifty things are used by athletes and campers alike to brave the heat and can be useful in the parks as well. Don't forget about infants in the stroller! While they may be well-shaded, they may also have some trapped heat. Allowing flow of air using proper breathable stroller shades and covers is important, but these towels are also great to give your little one to rub on their arms, neck and belly, or to just keep beside them as you walk between attractions.Pack a compact umbrella. Many umbrellas fold up small enough to fit in a purse. You'll find use for the umbrella during the random Florida downpours (at least once per day during the summer months) AND as shade. Areas like Toy Story Land, Storybook Circus and parade routes have little shade, so bringing your own source of shelter from the sun is a smart idea!
10. Be smart about masks! Understandably so, Disney guests are concerned about how the mask regulations will interfere to their comfort in the hot summer heat. Most people will feel hot in the Orlando summer sun regardless of wearing a mask. If you are particularly bothered by the heat, dip into a store or eatery that is air conditioned and/or in the shade for a brief respite. Better yet, limit the time of your visit to park areas that require a mask as to better tolerate wearing a mask in the heat. You will not be required to wear a mask when eating, enjoying the resort pool, or resting in a designated mask-break area.
Consider visiting in cooler evening hours when wearing the mask is more tolerable. Homemade masks made with 100% cotton will feel warmer than a disposable medical grade mask.
Medical grade masks (not the N95) are lighter and specifically made to help prevent transmission of respiratory droplets and are a great option if you have access to these. Additionally, many athletic companies use moisture-wicking material for masks intended for running and exercise. Avoid synthetics and filters as they will make masks hotter. T-shirts and cotton woven sheets can provide as light and breathable face mask material as well. Try several mask varieties prior to your visit to determine which will work best for your comfort level in the heat. You may decide to bring all the above so that you can change during your visit to the mask that feels best. Use a wet cloth or cooling cloth to cool your neck and forehead when you feel too hot and cannot remove your mask. To learn about mask safety and comfort when visiting Disney Parks, read more here.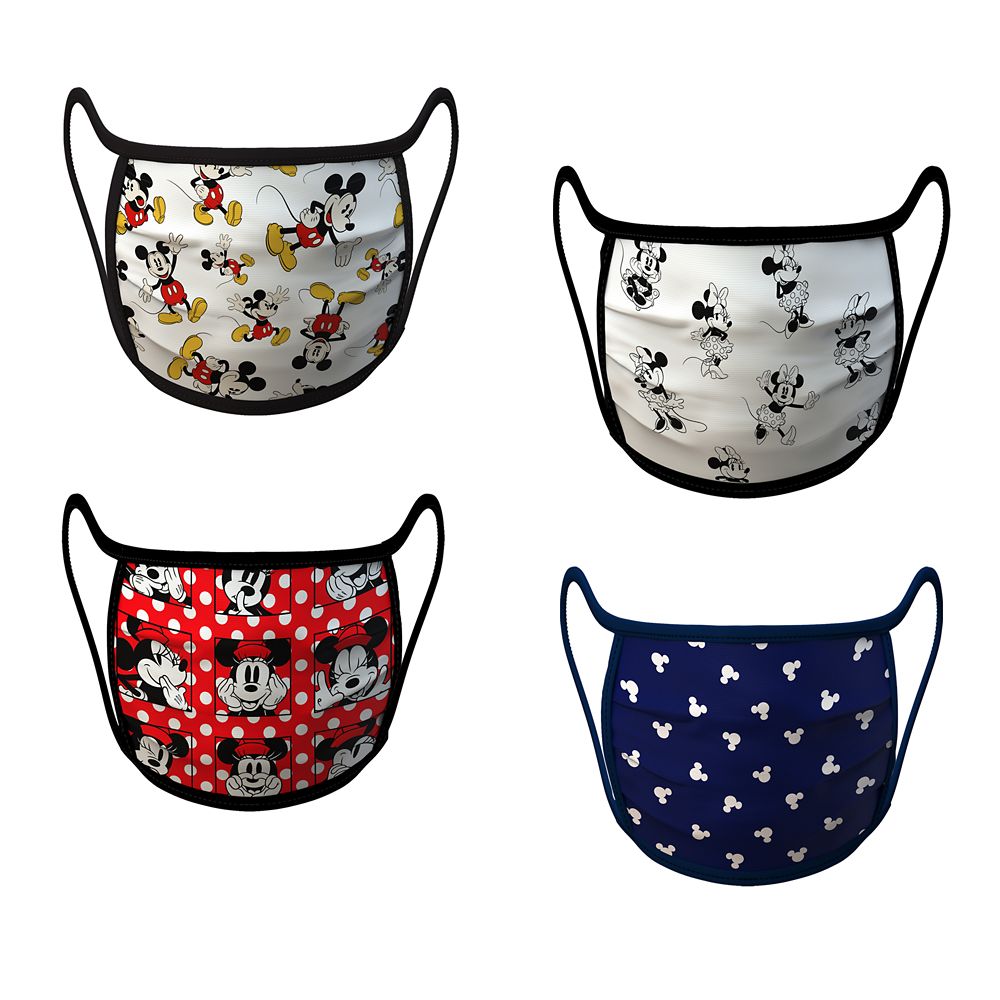 Summer can be a hot time to visit, but it is certainly no reason to avoid the happiest place on earth! With the right supplies and awareness, your family will enjoy the summer fun around every corner in the parks, resorts and Disney Springs. Some of our favorite trips ever have been in the dog days of summer. So, go ahead- enjoy your trip with our tips to beat the summer heat in Disney Parks and comment below any tips you have to share as well!