Disney XD has announced the launch of the new Big Hero 6 the Series will be a one hour long movie, called Big Hero 6: Baymax Returns, will premier on both Disney XD and the Disney Channel.
The new movie will bring back Baymax, Hiro, Wasabi, Honey Lemon, GoGo Tomago, and Fred and will pick up where the 2014 movie left off.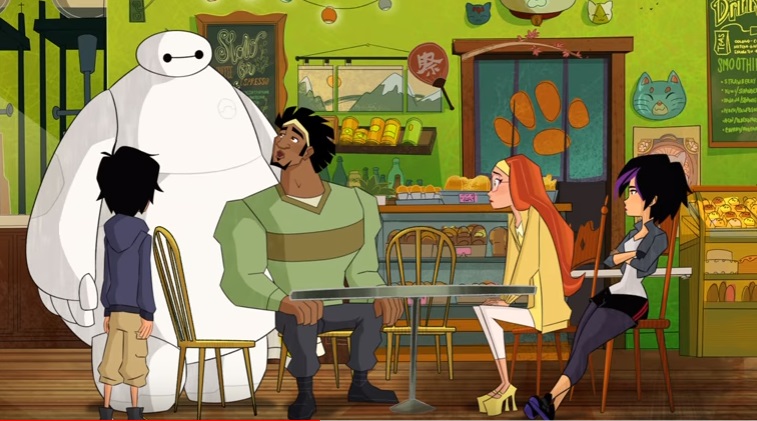 In the new series Hiro will begin school at the San Fransokyo Institute of Technology and will immediately set to rebuilding Baymax with the chip he was left at the end of the last film.  But everything doesn't go according to plan.
The show is set to launch on November 20 with Disney releasing two special full-length episode of the new series, exclusively on the DisneyNOW app and DisneyXD VOD, immediately after the movie.  On November 24th, series "shorts" will air every Friday for six weeks on Disney XD, DisneyNOW, and Disney XD YouTube.
We are really excited to see the new Big Hero 6 Series.   Are you?  Comment and let us know!
Source: Deadline