Tale as old as time, song as old as rhyme…
Beauty and the Beast has been my all time favorite Disney movie since I was a kid and even as an adult I squeal in delight anytime I see cute Beauty and Beast merchandise. Both kids and adults really love this movie and it will forever be a timeless classic till the end of time. If you can believe it, today marks the 30th anniversary of this beloved film and fans all over are celebrating. I for one can't wait to go to Disneyland and Disneybound as Belle to celebrate. To honor the film's anniversary I wanted to share my top favorite Beauty and the Beast merchandise with all you Insiders that love this film as much as I do!
Beauty and the Beast "Stained Glass" MagicBand 2
This is a brand new Beauty and the Beast stained glass MagicBand that just landed on shopDisney. I absolutely love it when they come out with the stained glass-inspired merchandise!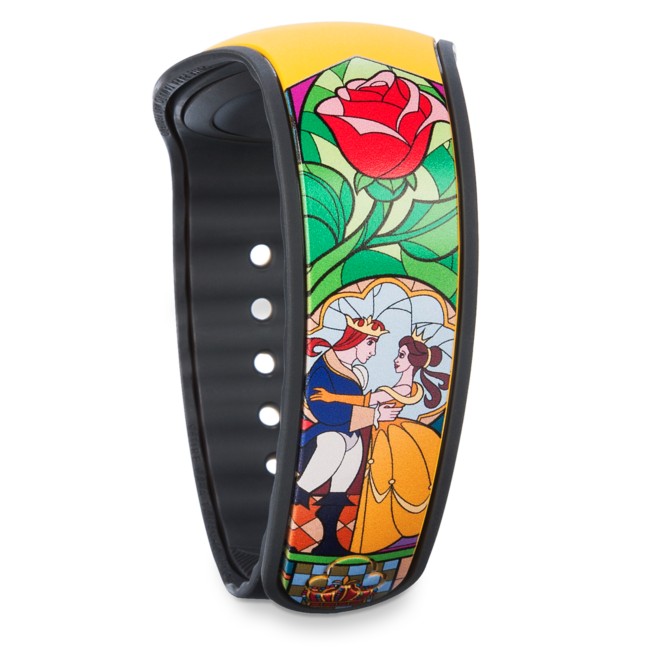 Belle Pom Beanie for Adults by Love Your Melon – Beauty and the Beast
Aren't these Love Your Melon beanies just so adorable?! I love the shade of yellow with the iconic rose in the middle, and it is just the perfect item to add to your look and keep warm during the cold winter months whether you are out and about or at the Disney Parks.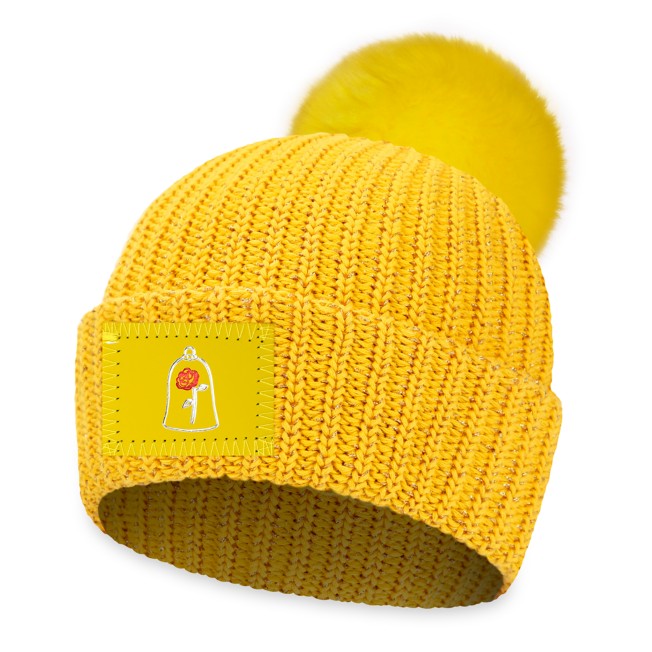 LOUNGEFLY Disney Princess Castle Series Belle Mini Backpack
So I of course fell right in love with this stained glass Beauty and the Beast mini Loungefly backpack. I pre-ordered mine last month and these are due to start shipping out in November and December. This is the perfect gift for any Beauty and the Beast fan, or heck even just to treat yourself!
Disney Beauty & The Beast Belle Dress
You'll definitely want to adventure in the great wide somewhere in this gorgeous Belle dress from Hot Topic! I absolutely adore the gold glitter roses all over. This dress features a tulle layer and sheer sleeves. Dress comes lined at the bodice and skirt and has decorative opalescent buttons down the chest, plus pockets!
Disney Beauty & The Beast Rose Leggings
Oh em gee, these leggings are an absolute must-have! They are simply perfect with the scene with Belle in her winter snow dress and Beast on the other side covered in birds where she is teaching him how to be gentle. I love these because they capture such a heartfelt scene from the movie while not overwhelming the leggings in print.
I hope you've enjoyed nerding out looking at all this amazing merchandise like I have! To also celebrate the film's 30th anniversary, check out this video where the Beauty and the Beast animators discuss their personal favorite scenes from the movie: