Most of us ladies love wearing an elegant shoe from time to time, especially if we have a special event to go to. Comfort is key when it comes to wearing heels, and there's nothing better than looking down and seeing a shimmering and sparkling beautiful piece of art that completes your outfit. All of us want that special shoe that makes us feel like a princess, just like the glass slippers Cinderella was gifted from her Fairy Godmother. Well I'm here to tell you that a similar shoe exists and it has arrived just for you!
The Disney x ALDO Cinderella Collection has arrived and they have style for everyone. From flat shoes, to slippers, to glass slippers the collection offers the chance for everyone to feel like a princess in their shoes! Here's a closer look at the collection…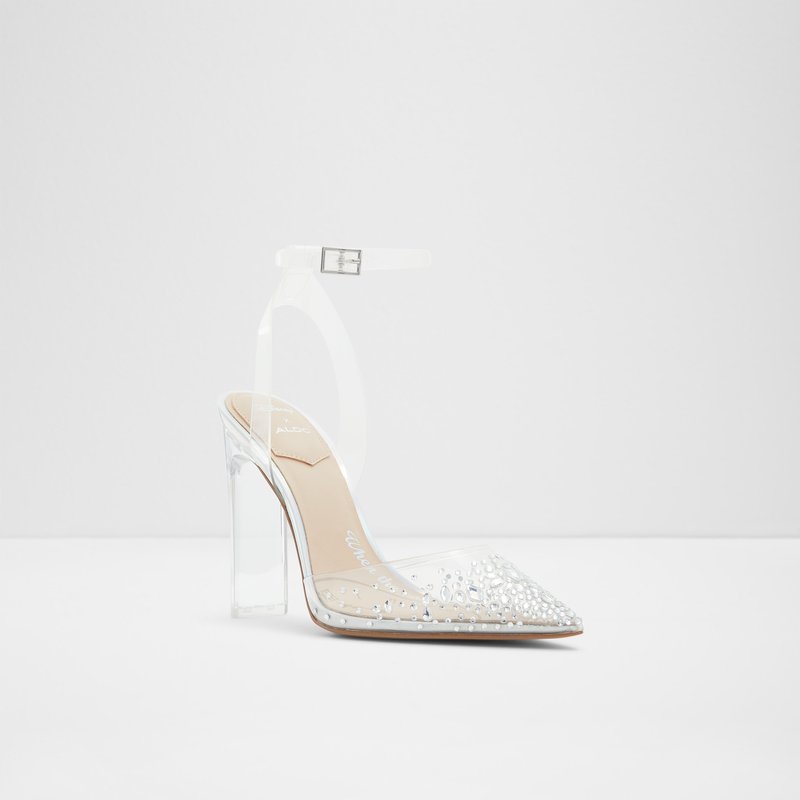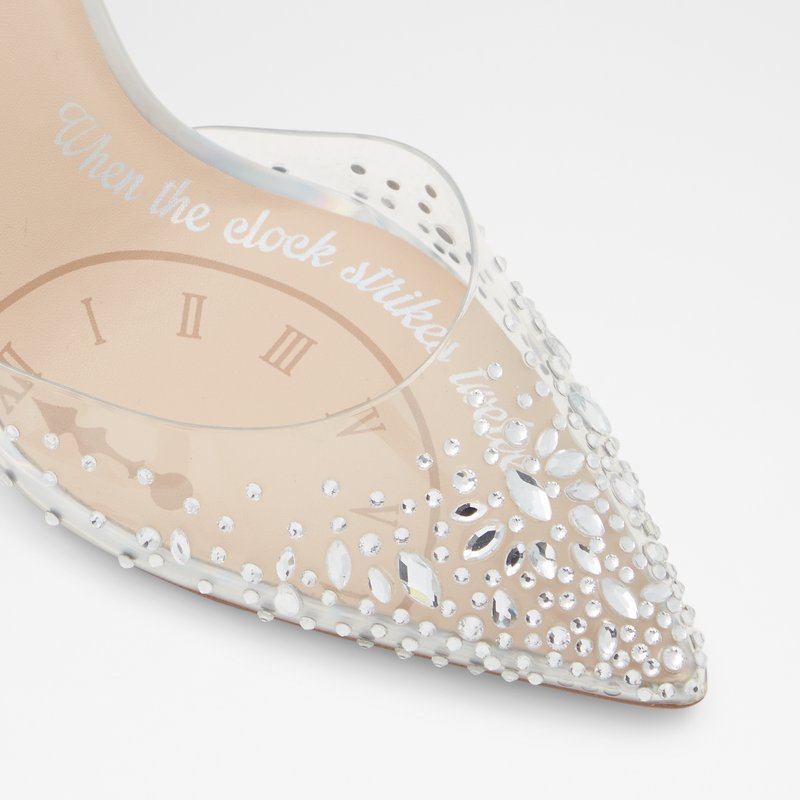 Just look at how elegant and gorgeous this shoe is! It's very delicate looking and has the perfect amount of sparkle. This fairytale-inspired transparent pump with subtle iridescent details and clear ankle strap will inspire the magic in you. Plus, just look at the detail inside the shoe-"When the clock strikes twelve…" It's an absolutely gorgeous shoe and will make any wearer feel like a real princess!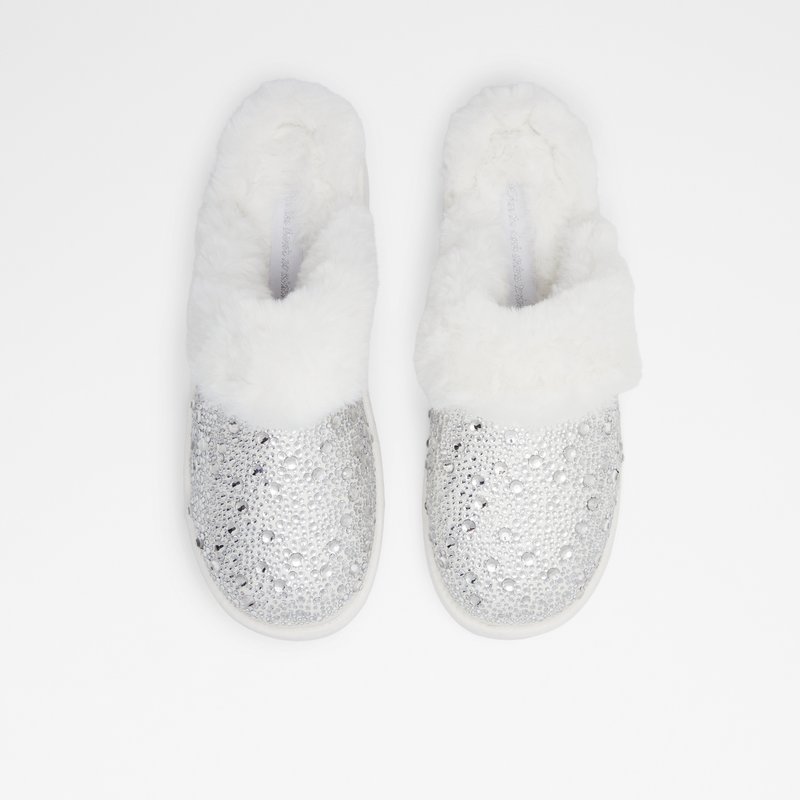 Want to feel like a princess but with some cozy comfort? Just look at these insanely gorgeous Disney x ALDO slippers. I really do have to say that these are the most gorgeous slippers I've ever seen. The feature shimmering crystals and gems and these definitely won't have your feet turning into pumpkins, even after the clock strikes twelve. Don't these just look so cozy and comfortable?!
Now these are some seriously stylish shoes! These still carry the same dainty look like the original Cinderella-style shoe, however instead of a true stiletto they are boots! These glamorous, bejeweled transparent ankle boots with a zipper closure are definitely worthy of a fairytale. These boots also have the "When the clock strikes twelve…" inscription on the inside!
Some princesses just aren't into heels and would rather wear flat shoes. Well as I stated before, this Cinderella Collection has a shoe meant for everyones tastes! These glass slipper shoes are just absolutely enchanting. Dream the dream in these playful, light-as-air sneakers adorned with shimmering metallic rhinestones. These will provide total comfort and make you feel like a princess in jeans, skirt, or a dress!
The Disney x ALDO Cinderella Collection is an elegant and enchanting collection that is sure to make everyone swoon in delight. Gift a pair for the holidays or treat yourself and have one of the most one-of-a-kind shoes that will turn heads no matter where you go! You can shop the full collection here.