A couple of weeks ago, we reported that Disney Cruise Line announced that for sailings departing US and Canadian ports through September 1, 2022, Disney Cruise Line requires Guests ages 5 and older to be fully vaccinated against COVID-19 at the time of sailing, as defined by the US Centers for Disease Control and Prevention.
This morning, Disney Cruise Line has made yet another announcement that effective Sept. 23 on the Disney Dream, Fantasy, Wish and Wonder — and Nov. 7 on the Magic-testing will no longer be required for fully vaccinated guests. Non-vaccinated guests are no longer required to test at the terminal but must submit a negative test 1-3 days before embarkation day.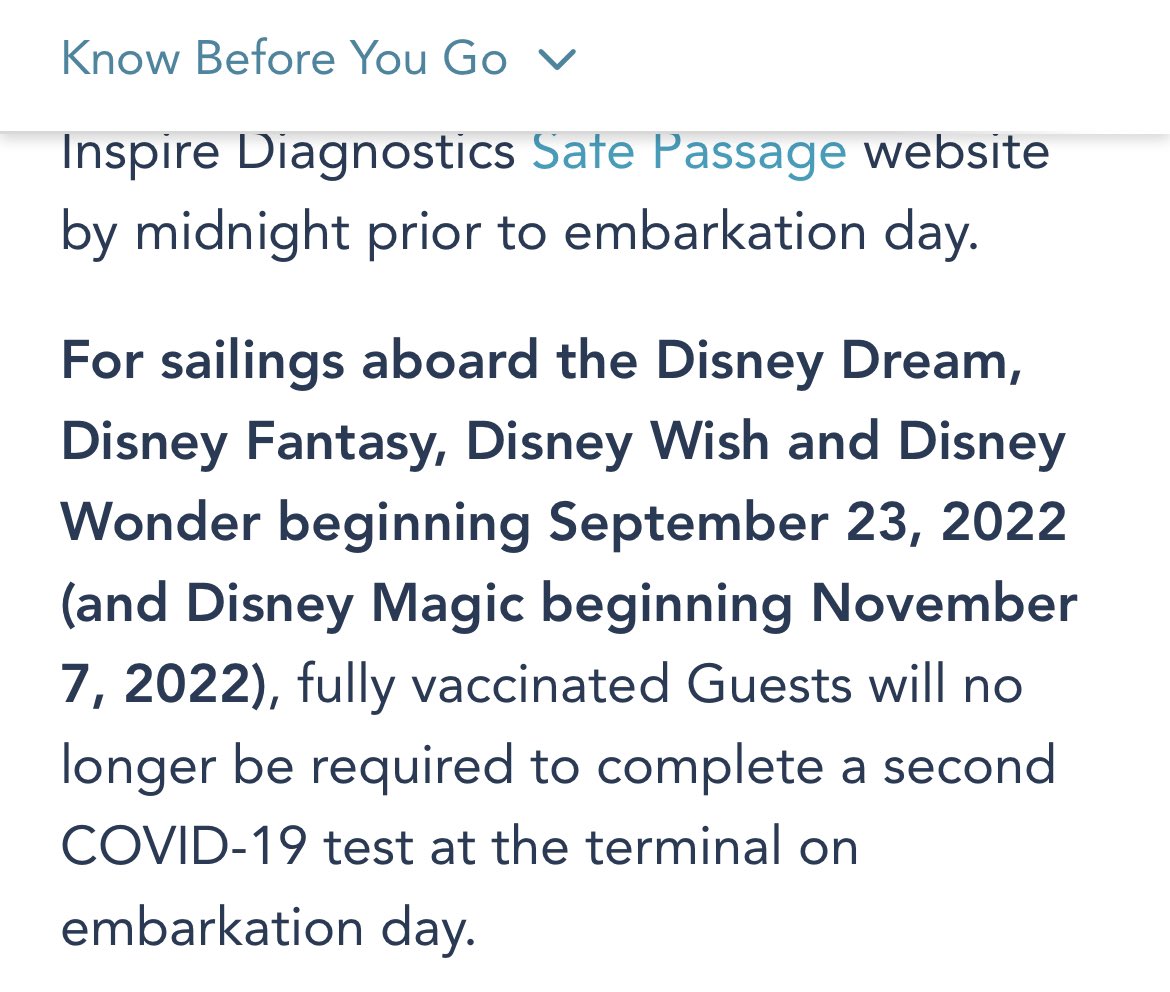 This is very exciting news as Disney Cruise Line has taken slow and cautious steps when it has come to returning to normalcy on their cruise ships, as they have had to follow CDC guidelines. They also are bringing back traditional meet-and-greets with characters (hugs and all!) which you can read about here.
Are You Ready to Book Your Next Vacation Today?
Be sure to call your Academy Travel agent today for more information and help with booking your next vacation! Because here at The Kingdom Insider, we have plenty of resources for you, just a click away! We have an incredible team of dedicated Disney experts and Travel Planners at Academy Travel. They are ready to help you plan out every detail of your vacation, so you don't have to worry! Call Your Travel Agent to Book, find a travel agent here, or visit AcademyTravel.com