When we were at the World Showcase today we noticed that the food kiosks are popping up for the upcoming Epcot International Food and Wine Festival.
**Updated with more pics below**
Here are a few that we got photos of:
**More Pics Here**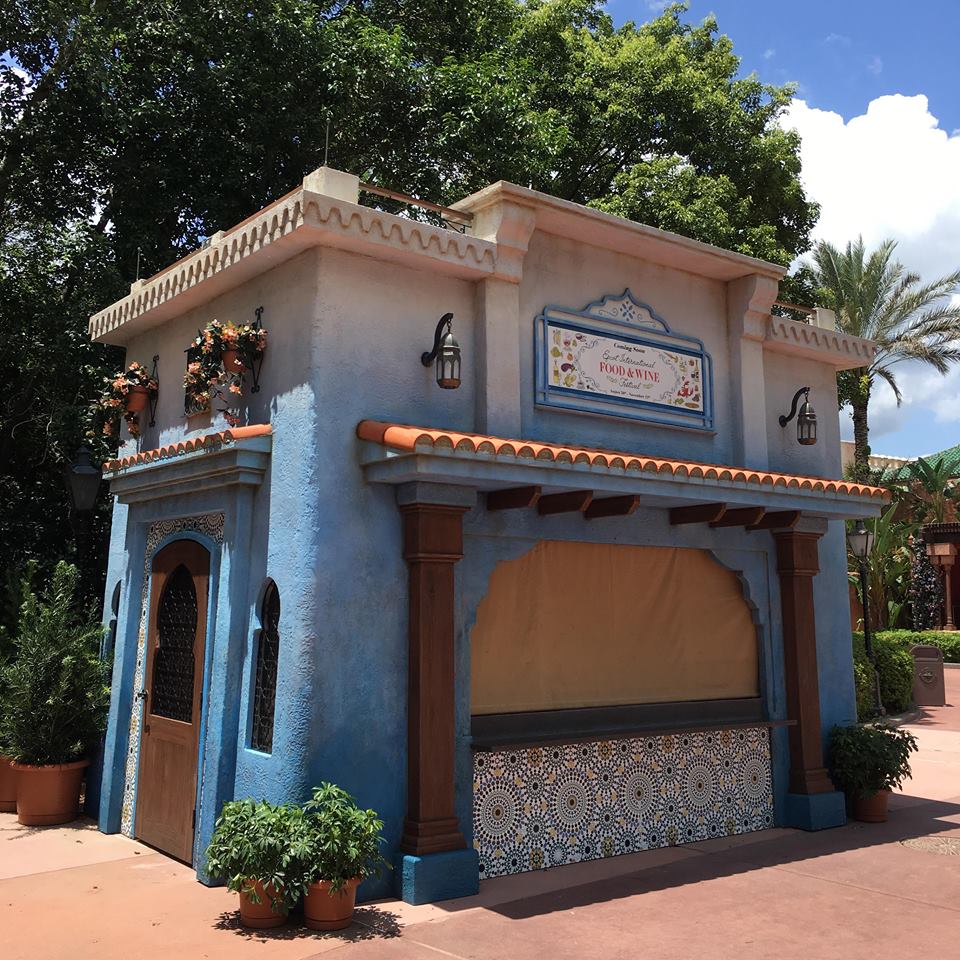 The Epcot International Food and Wine Festival will run from August 30 until November 12, 2018!
The Walt Disney World website has not put up the official menu yet, but they've given us a "taste" of some new menu items coming!
New Brunswick Slider: Slow-braised Beef Brisket "Pot Roast Style" with Horseradish Cream, Crispy Fried Onions on a Potato Roll with Pickled Vegetables on the side (Located at Hops & Barley Marketplace)
Butternut Squash Ravioli with Brown Butter Vinaigrette, Parmesan Cheese, and Pumpkin Seeds (Vegetarian) (Located at The Wine & Dine Studio)
Charred Chimichurri Skirt Steak, smoked Corn Cake with Pickled Vegetable Slaw and Cilantro (Located at Flavors from Fire)
We will continue to post information on this event as it becomes available. Stay tuned!
I can't wait for this event! Can you? Comment and let us know!
Want to go on vacation?
We recommend Academy Travel, a Disney Diamond Earmarked agency. Walt Disney World, Disneyland, Disney Cruise Line, Adventures by Disney, Universal Orlando Resort, Sea World and more -- they can do it all, and at no extra cost to you! Fill out the form below or call 609-978-0740 today!