When people think of iconic Disney rides, one of the first ones they think of is It's a Small World.
The History of It's a Small World
It's a Small World was originally created as a ride called Children of the World, for the 1964 New York World's Fair UNICEF pavilion, sponsored by Pepsi.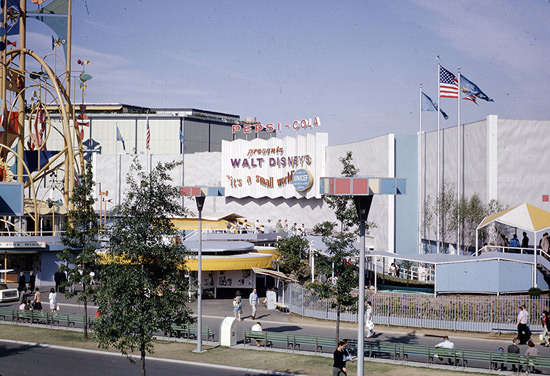 Designed my WED Enterprises, they were only given 11 months to complete their design. The ride itself was built at the Walt Disney Studios in Burbank, CA.
When they wanted to come up with a special look, they tasked Mary Blair to come up with the "whimsical design" we all know and love. She had experience on movies like Cinderella and Peter Pan.
With Mary Blair, Marc Davis designed the scenes and characters.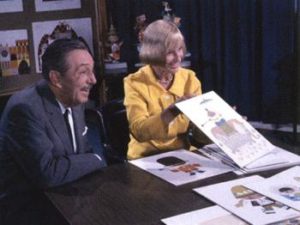 Marc Davis's wife Alice Davis worked on costuming. Rolly Crump and Marc Davis worked together with 30 artists. They created characters out of foam and paper mache, based on the designs Mary Blair had done for Little Golden Books.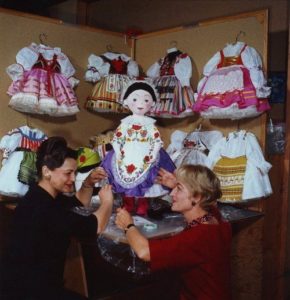 The dolls themselves were sculpted by Blaine Gibson and designed by Gibson and Greg S. Marinello. There are over 300 of them in this attraction.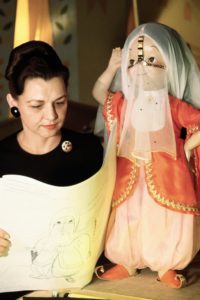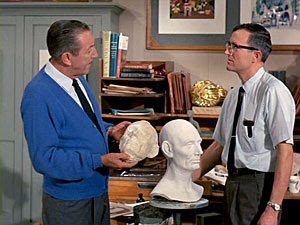 Traveling by Boat
When it came to the boat / ride vehicle aspect of the attraction, Arrow Development were brought in to create the boats used.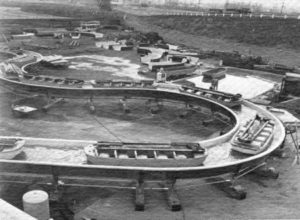 They filed two patents for the Walt Disney company for the boat cars and ride guidance system.
These would later be installed at Disneyland. The ride system was so effective at the World's Fair, they scrapped their plans for a walk-through on Pirates of the Caribbean and change it to the smae boat system It's A Small World used.
Singing in Harmony
Originally the song was to be called Children of the World, featuring the national anthems around the world, but the result was anything but harmonic. Walt Disney wanted to create a simple song that could be translated and sung in different languages, yet stay unified and harmonic.  The Sherman Brothers then wrote "It's a Small World" to be played as a "round." Like you would hear with a song such as "Row, Row, Row Your Boat."
Walt Disney enjoyed the song so much that he renamed the attraction to It's a Small World after the song.
1964 New York World's Fair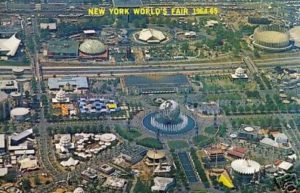 On April 22, 1964 the World's Fair opened and It's a Small World was a hit.
The ride used .60 tickets for children and .95 tickets for adults. In the two seasons it ran, they collected ten million tickets. The money was donated to UNICEF.
By 1965 they added this write up the guidebook.
"A salute to the children of the world, designed by Walt Disney, presents animated figures frolicking in miniature settings of many lands. Visitors are carried past the scenes in small boats. In an adjoining building Pepsi sponsors exhibits by the U.S. Committee for the United Nations Children's Fund. Above the pavilion rises the 120-foot Tower of the Four Winds, a fanciful creation of coloured shapes that dance and twist in the breeze." 
(The Tower of Four Winds as well as extra set pieces of It's a Small World were designed by Rolly Crump.)
After the New York World's Fair
The World's Fair closed and It's a Small World was relocated to Disneyland. It was shipped back piece by piece.  the Tower of Four Winds was not relocated with it. Instead Rolly Crump designed the now famous outdoor fascade that mimics the look of the rides interior and the famous landmarks from around the world.
The pieces were then reassembled and It's a Small World opened in Disneyland on May 28, 1966.
The Grand Opening
For the grand opening 36 officials from around the world attended the opening along with 800 international reporters and 16 children from various countries. The 16 children added water from "seven seas and nine major lagoons" into the water of the ride. Then Walt Disney added water from the Rivers of America.
(Video from Youtube Rhonda Cook)
Walt Disney World
When Walt Disney World opened in 1971, the Florida version of It's a Small World opened with it. In this version the ride queue was indoors as was a smaller clock facade.
Here's a quick ride-through video
The ride is also have versions at Disneyland Paris, Tokyo Disneyland, and Hong Kong Disneyland.
The ride has seen a few refurbishments over the years as well. The largest one happened at Disneyland in 2008 and they improved the interior and added new plastic boats to replace the fiberglass ones. They also added 29 new Disney characters into the countries their stories came from.  Hong Kong had already done this, so it was modeled after their version of the ride. Each character was imagined and designed with a Mary Blair feel so they meshed with the rest of the attraction.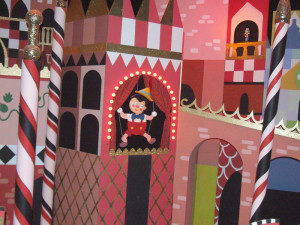 Holiday Overlay at Disneyland
During the "holiday season" at Disneyland, Disneyland Paris and Tokyo Disneyland, a holiday themed overlay is added to the attraction.  Almost one million lights are added as well as special music and decorations.
This timeless attraction is a joy for all ages. When I was growing up we would drive to Walt Disney World and my siblings and I delighted in singing "It's a Small World" over and over again. Until my parents would threaten to go home unless we stopped.
Every trip we make sure to stop and ride "It's a Small World," sometimes more than once.
What do you think? How do you feel about It's a Small World?  Comment and let us know.
Sources: Wikipedia, Oh My Disney, Disney Parks, Designing Disney, Disney Style, Today in Disney History, The Enchanted Manor, NYWF64, Vintage Disneyland Tickets, Disney Wiki, Oh My Disney
Want to go on vacation?
We recommend Academy Travel, a Disney Diamond Earmarked agency. Walt Disney World, Disneyland, Disney Cruise Line, Adventures by Disney, Universal Orlando Resort, Sea World and more -- they can do it all, and at no extra cost to you! Fill out the form below or call 609-978-0740 today!