Images have been leaked of the January 2019 Disney Tsum Tsum event, and it will feature characters from Lilo & Stitch: The Series, Kingdom Hearts and even Chip 'N Dale's Rescue Rangers.
The January 2019 Tsum Tsum event will be called Stitch's Cousin Frenzy, and will feature characters from the Lilo & Stitch TV series including more of Stitch's cousins, an alien version of Stitch (Experiment 626), Dr. Jumba, Pleakly and more.
From Kingdom Hearts, Kairi and Aqua are joining the ensemble.
And, very surprisingly, Gadget Hackwrench from Chip 'n Dale's Rescue Rangers will also be available, and so will Cogsworth from Beauty and the Beast.
Check out the images below!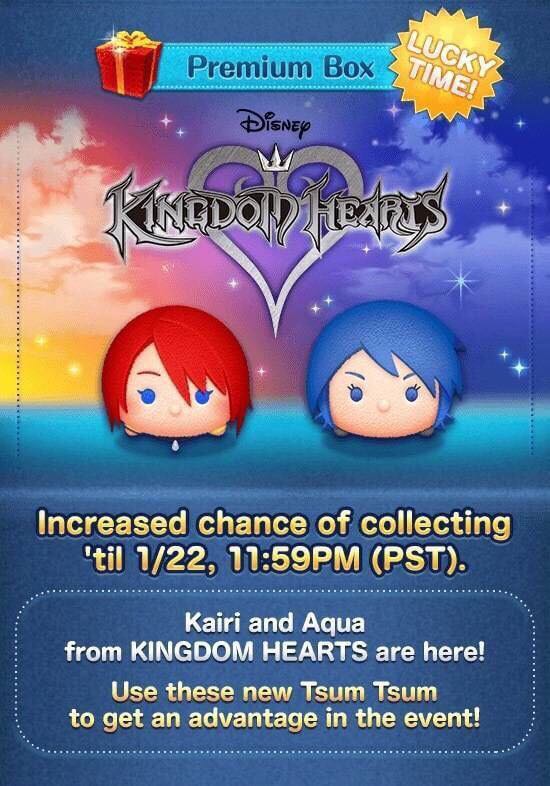 Stay tuned the The Kingdom Insider for more details on the January 2019 Disney Tsum Tsum event as they become available.
[Source: Tsum Tsum Addicts FB Group]
Wanna go to Disney?
We recommend Academy Travel, a Disney Diamond Earmarked agency. Walt Disney World, Disneyland, Disney Cruise Line, Adventures by Disney, Universal Orlando Resort, Sea World and more -- they can do it all, and at no extra cost to you! Fill out the form below or call 609-978-0740 today!