The fan-favorite Lunar New Year celebration is back at Disney's California Adventure from Jan. 21 through Feb. 13, 2022. In 2022, we will be celebrating the Year of the Tiger at the Lunar New Year festival at the park. This year, Tigger will join in on the festival fun, along with beloved Disney characters including Mulan and Mushu, Mickey and Minnie, the Three Little Pigs, and more, all donning their festive attire.
Exciting entertainment is also returning to the Lunar New Year celebration this year-Mulan's New Year Procession where Mulan and her friends will bring honor to us all! This bright and bold 20-minute performance hosted by Mulan and Mushu will feature dozens of spirited parade performers as they honor family, friendship, and the potential for a fortune-filled new year. This is just an entirely gorgeous procession between the music, costumes, floats, dancers…it's one thing you won't want to miss at this event! There will even be live music at the Parade Garden Bandstand!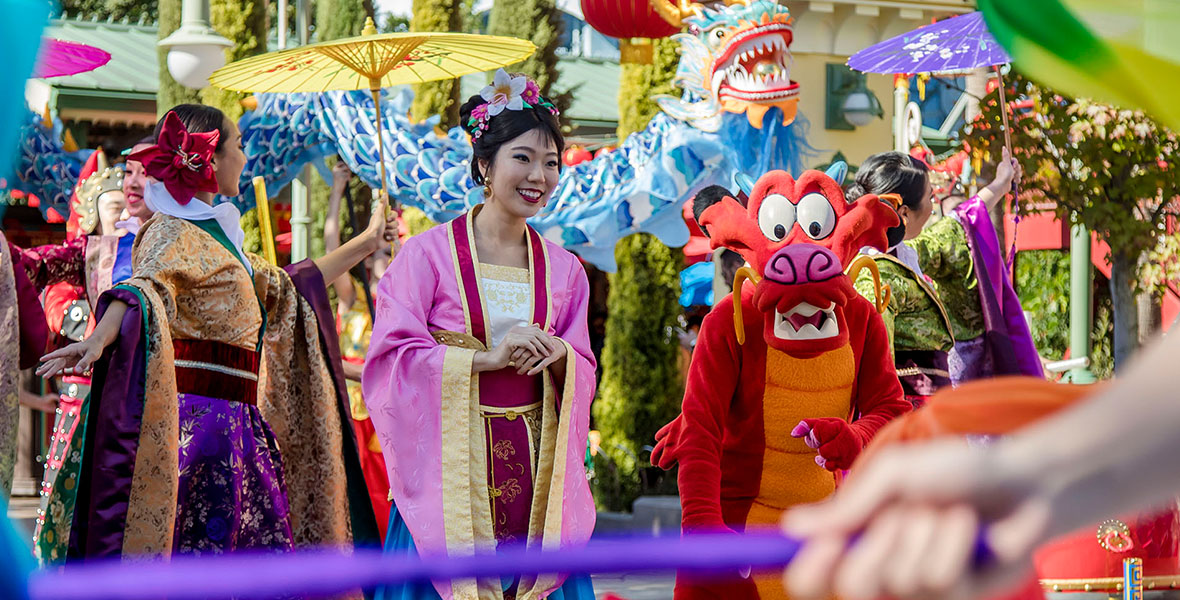 This bright and bold magical march honoring family, friendship and the potential for a fortune-filled new year will run from January 21 to February 13, 2022. The procession can be enjoyed multiple times throughout the day during the Lunar New Year celebration. I for one can hardly wait to join in on the fun, especially since these festivities were cancelled last year. If you aren't able to make it Disney's California Adventure during the Lunar New Year celebrations, be sure to watch out for our live stream of the event where we will take everyone along with us to see all the highlights of the event!
Interested in planning a trip to Disneyland and Disney's California Adventure? Here at the Kingdom Insider we have plenty of resources for you just a click away! We have an incredible team of dedicated Disney experts and Travel Planners at Academy Travel who are ready to help you plan out every detail of your vacation so you don't have to worry!