"Encanto" is officially out in theaters this Thanksgiving Day weekend and I could not be more excited! This new Disney film is about a young Columbian girl who faces the frustration of being the only member of her family without magical powers, which is a different twist than I feel like we usually see. The film is sure to be rich in colorful imagery, fun magic, and of course a deep and powerful message within the storyline. Like most Disney films, this one is sure to be a success.
With a new film we all know what that means…new merchandise of course! New "Encanto" merchandise has officially landed at shopDisney and so far I love what I'm seeing. Let's take a closer look at some items now available…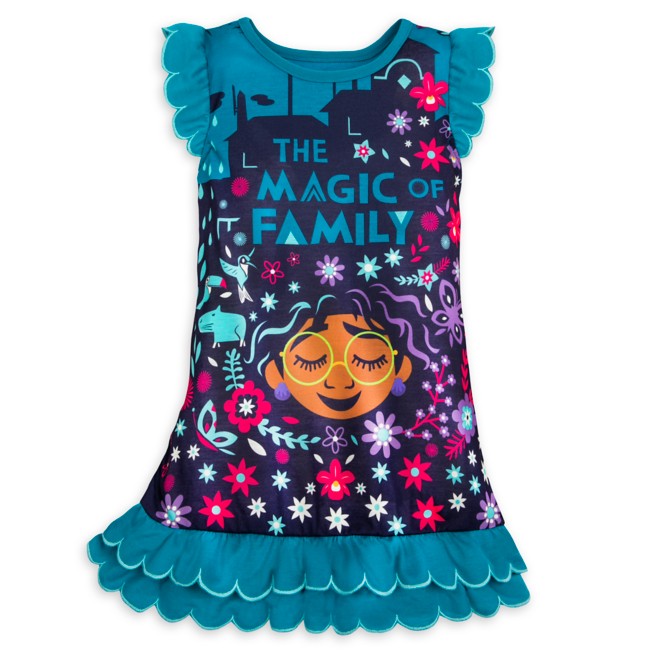 I really hope they make this in adult size because it is just adorable! The vivid design of this nightshirt includes the film's central theme—"The magic of family"—and Mirabel's face amid flowers and animals.
Mirabel Singing Doll – Encanto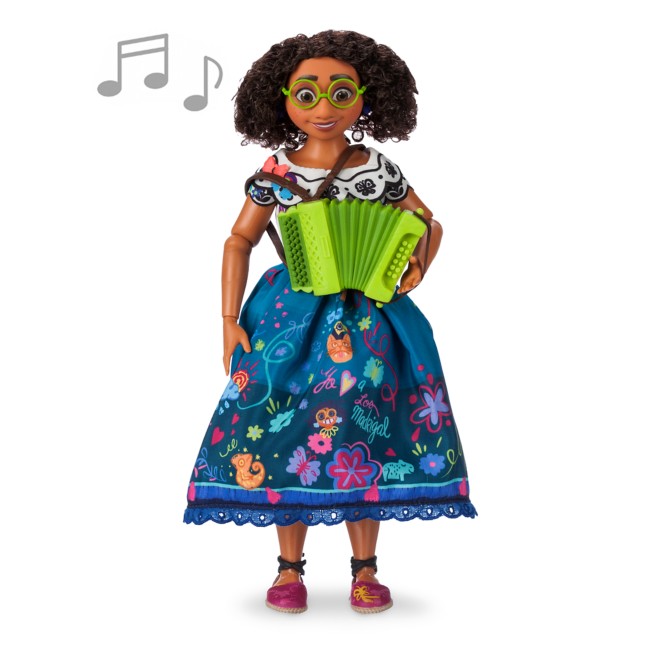 Isn't this Mirabel doll so exquisite?! I absolutely adore her signature dress and her accordion. Press the button to hear her sing The Family Madrigal, one of celebrated composer Lin-Manuel Miranda's songs from the film.
Mirabel's Musical Accordion – Encanto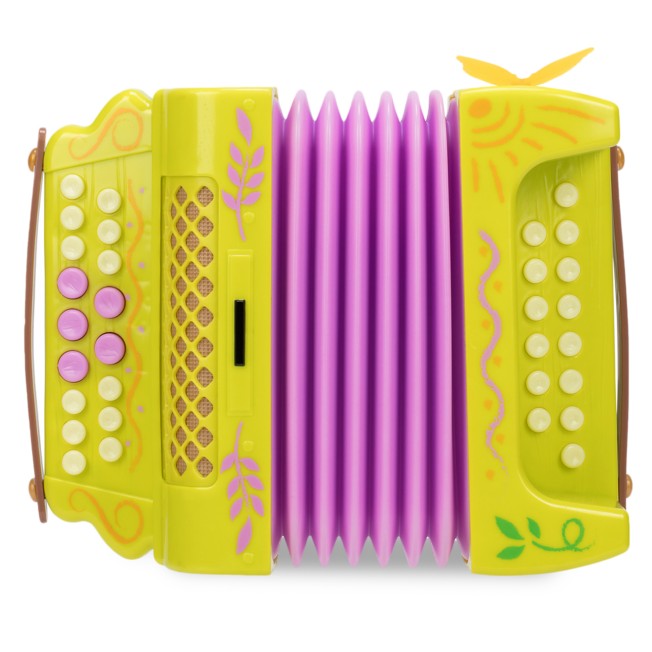 And speaking of accordions, Disney must be anticipating that viewers are going to fall in love with Mirabel's accordion playing and want their very own to practice with! This colorful instrument features bellows that expand and contract just like a real accordion. After watching the film you can play out your favorite scene where Mirabel sings about her family's magical gifts!
Mirabel "My Best Self" T-Shirt for Women – Encanto
So far I'm loving the messages on the shirts and nightgowns from this new character! Check out this t-shirt for women, "Be your best self", along with Mirabel in this stylish semi-cropped top with short sleeves, ribbed crew neck and vivid color palette.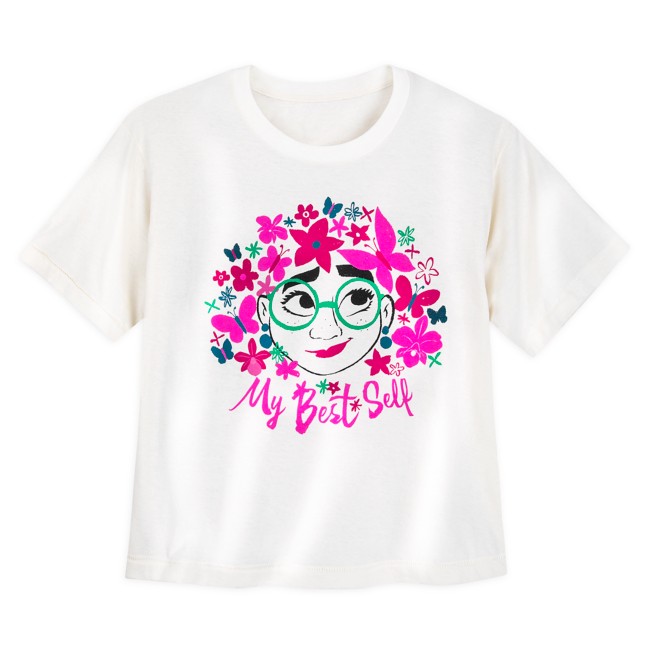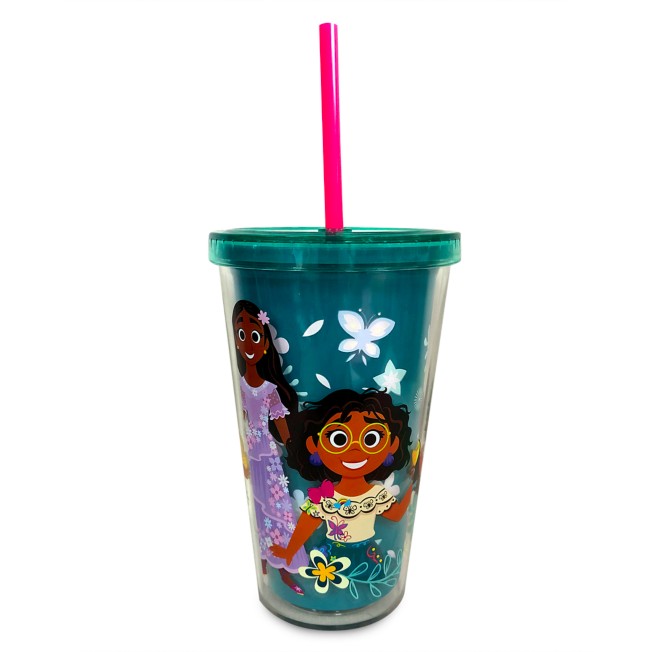 Tumblers seem to be getting more popular by the minute! This colorful cup features character art on its sturdy double-walled construction and comes with coordinating pink, reusable straw. As you turn the tumbler there's so many different wonderful characters and colors all over it. This one truly has an awesome design!
I know so many of us are just so excited to see this film and add yet another Disney hit to our list. Already we can see Mirabel in Disney's California Adventure and now with new merchandise coming along I'm sure we can expect to see much more coming our way from this film soon! You can see the full new collection of "Encanto" merchandise on shopDisney here!