Disney has released a series of new movie posters for the upcoming film Pirates of the Caribbean: Dead Men Tell No Tales. The fifth entry in the lucrative Pirates franchise brings back in inimatable Captain Jack Sparrow (played by Johnny Depp) and his rival Barbossa (Geoffrey Rush.) New to the franchise are Javier Bardem, playing the villainous Captain Salazar, Kaya Scodelario as Carina Smyth and Brenton Thwaites as Henry, who is rumored to be the son of Will Turner (Orlando Bloom) who is returning to the franchise for the first time since 2007's At World's End.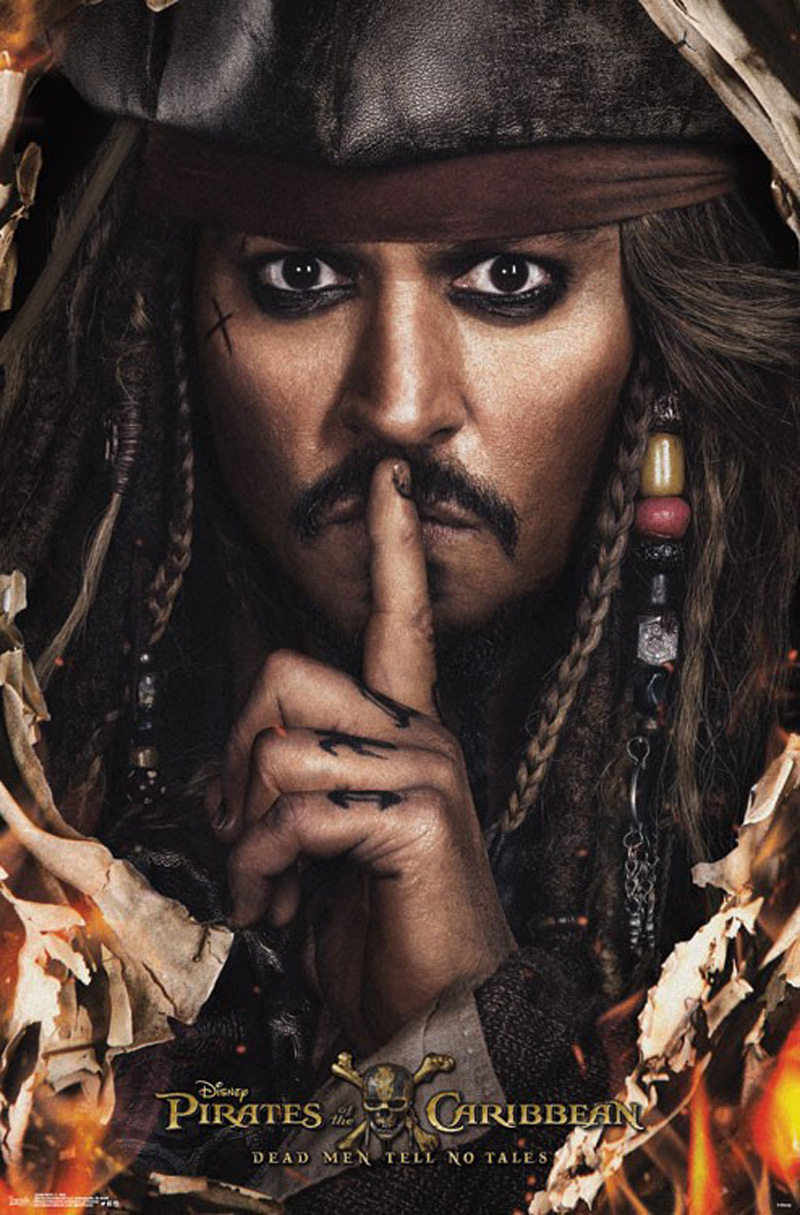 A new trailer for the film debuted before the Super Bowl earlier this month, and shows us our first glimpse of Bloom's now seaweed encrusted Will Turner. Turner was last seen becoming the captain of the Flying Ducthman, taking over from a recently dispatched Davy Jones. Before setting off to sea, however, a post credit scene showed that Turner had fathered a boy with Kiera Knightly's character Elizabeth Swann. It's likely that Brenton Thwaites' character is an adult version of that boy.
Pirates of the Caribbean: Dead Men Tell No Tales hits theaters May 26, 2017.
Are you excited about another entry into the franchise or not? Comment below or in the forums!