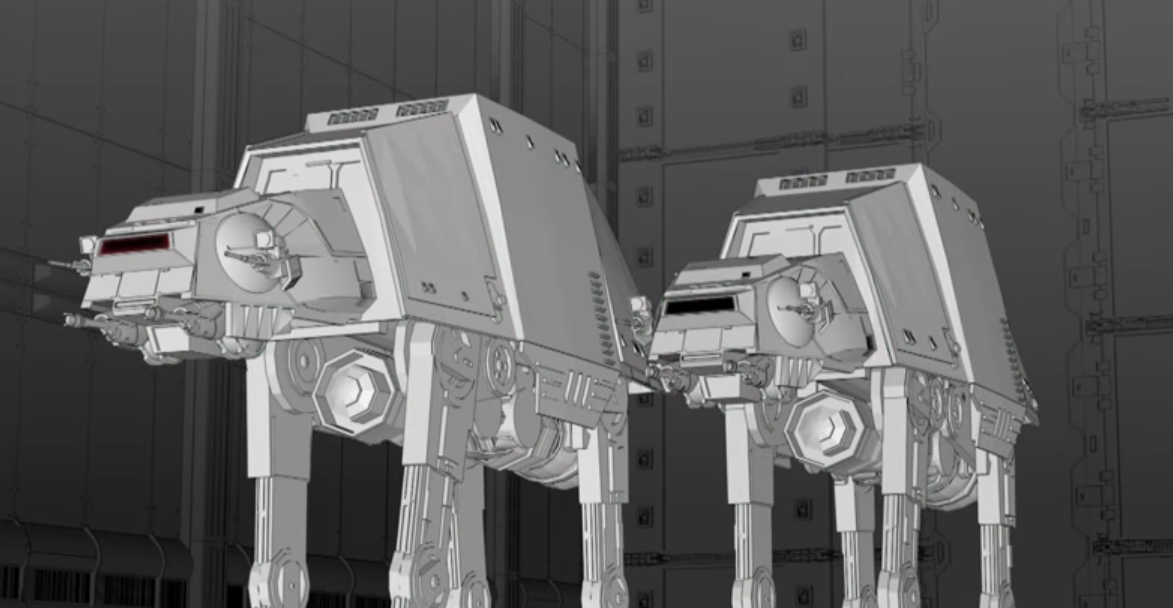 There's been an awakening. With relatively little information being leaked about the upcoming Star Wars Lands in Disneyland and Walt Disney World, Disney seems to be leaking more and more information with each passing week. Today the official Disney Parks Blog has released a teaser video of the framework of some AT-AT walkers.
As you may know, these two new immersive lands will transport guests to a never-before-seen planet, a remote trading port and one of the last stops before wild space where Star Wars characters and their stories come to life and where guests will find themselves in the middle of the action.

We're also creating two incredible new signature attractions: one that lets guests take the controls of Millennium Falcon on a customized secret mission, and an epic Star Wars adventure that puts guests in the middle of a climactic battle between the First Order and the Resistance.
It's possible that the walkers will be similar in scale to those outside of Star Tours in Hollywood Studios, and not actually part of any particular attraction. Still, the idea of massive life-sized walkers that actually "shoot" is pretty exciting. Check out the video below.
The currently unnamed "Star Wars Land" opens in both Disneyland and Walt Disney World in 2019.
Are you looking forward to Star Wars Land? Comment below or in the forums.