Today at D23 Bob Chapek, Chairman of Walt Disney Parks and Resorts, announced that a Star War inspired resort is coming to Walt Disney World.  This will be called a "360 Vacation concept" intended to allow guests immersive opportunities into Disney Storytelling.
According to the Disney Parks Blog
It's unlike anything that exists today." Bob said. "From the second you arrive, you will become a part of a Star Wars story! You'll immediately become a citizen of the galaxy and experience all that entails, including dressing up in the proper attire. Once you leave Earth, you will discover a starship alive with characters, stories, and adventures that unfold all around you. It is 100% immersive, and the story will touch every single minute of your day, and it will culminate in a unique journey for every person who visits.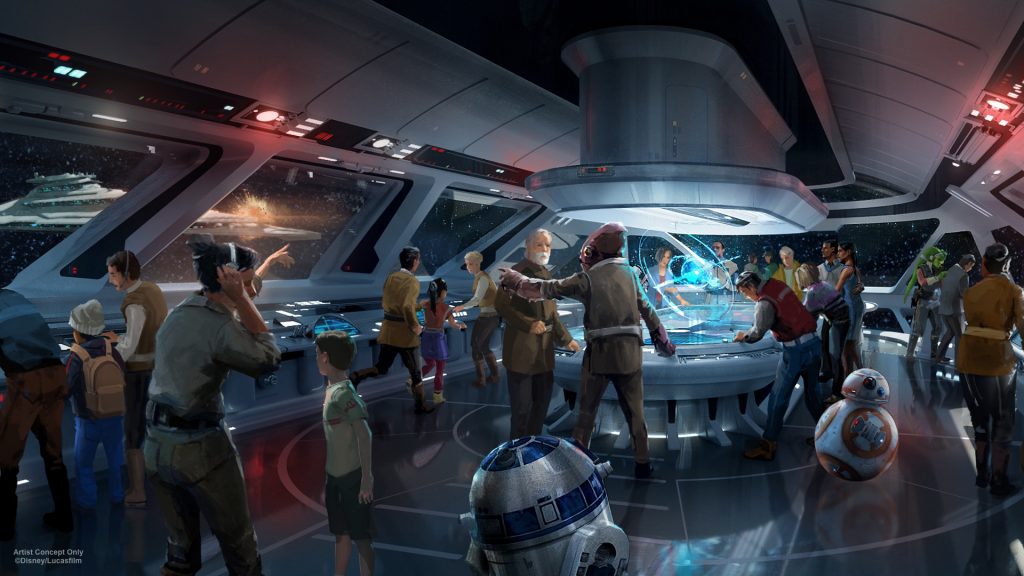 This news is coming on the heels of many Star Wars announcements like the official name of Star Wars Land Star Wars: Galaxy's Edge, the news about the 2 attractions, and the model of the upcoming new addition.
What do you think?  The rumored resort hotel is true!  Comment and let us know!
Want to go on vacation?
We recommend Academy Travel, a Disney Diamond Earmarked agency. Walt Disney World, Disneyland, Disney Cruise Line, Adventures by Disney, Universal Orlando Resort, Sea World and more -- they can do it all, and at no extra cost to you! Fill out the form below or call 609-978-0740 today!