In the month of October we released the very first issue of The Kingdom Insider Magazine. In the first issue we covered so many exciting things that was going on for Halloween at the Disney Parks, along with some insight on the Haunted Mansion attractions at all the Disney theme parks, restaurant reviews, the Walt Disney World 50th anniversary celebration, Jackie and Ryan's experience on the Disney Dream cruise ship, and so much more! It was really exciting for us to finally release everything we've been working on just for all of you Insiders!
Now, we are again excited and proud to announce that our second issue is finally out, and it's even more exciting because in this issue the main focus is the holiday season in the parks! It's one of the most special times of the year because we all know Disney really brings the holiday magic and makes it an extremely special time for one and all. This issue is packed with so much and what makes this issue really special is that it is FREE. We wanted everyone to have access to all the holiday magic and to also give you a special insight as to what kind of content we bring readers in our magazine.
In this month's issue, Kristin shares her review and guide on Disneyland's Merriest Nites event. It was an action-packed night with six different holiday parties around the park along with special food and treat offerings, special characters, and more! Since the event only runs for a few hours and there's so much to do, Kristin gives insight as to what you won't want to miss, how to prioritize your time, and the best food and treats.
We also give an update on the new Disney Wish cruise ship that sets sail starting next summer! So much is always being announced about this newest ship, so we have all the construction updates along with some information about a very special Frozen dining experience onboard!
Jackie covers the Disney Wine and Dine Half Marathon weekend (Wickedly Delicious) at Walt Disney World and tells you all about her experience along with some Insider tips. We are to infinity and beyond excited Disney Half Marathons are back!
Both Jackie and Ryan also will tell you all about their experience on the Royal Caribbean's Oddysey of the Seas cruise. They had the amazing experience of going to Coco Cay and give insight to all the amazing dining, activities, bars, and entertainment available onboard. Jackie really had some amazing experiences and she was so excited to share everything about it in this issue!
Kristin and Jackie collectively came together and shared their top favorite things to do during the holiday season at the Disney and Universal Theme Parks. You'll get to find out all of Kristin's favorite things to do at Disneyland and Disney California Adventure. She shares all of the amazing and magical things the Southern California parks have in store for their guests during the holidays including entertainment, characters, decorations, and more. Jackie shares her favorite things to do over at Walt Disney World theme parks and Universal Studios during the holidays. There is definitely no shortage on the fun and magic at the Orlando theme parks!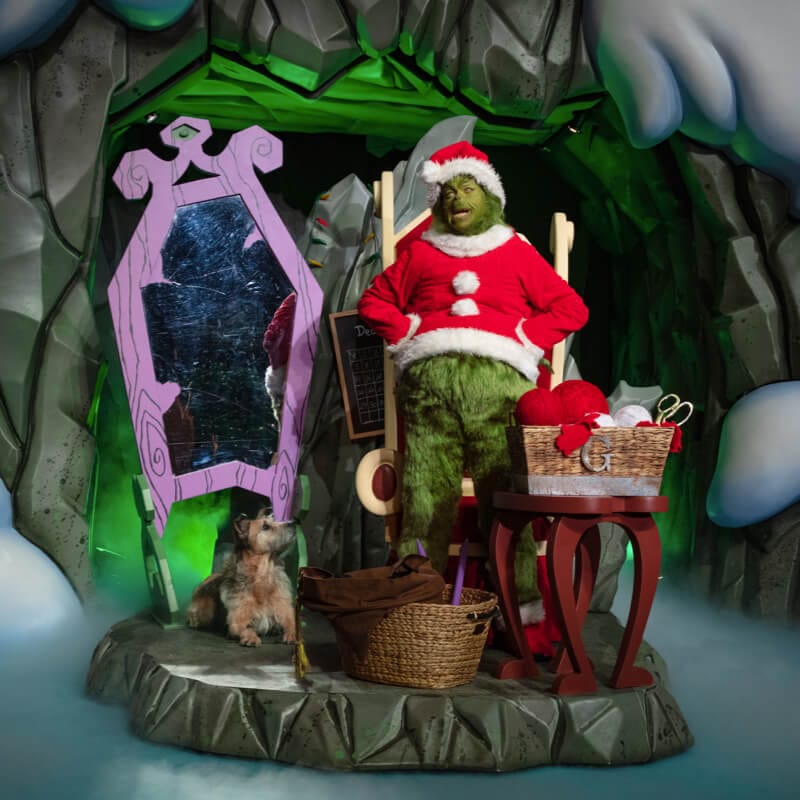 Throughout this holiday issue you'll also see breathtaking photos, in-depth reviews, a fun Disney-inspired holiday craft, a Foodie Guide to Trader Sam's Enchanted Tiki Bar, and our Hotel of the Month. This issue is just filled with so much content and we guarantee you will love all the holiday cheer throughout the pages. We hope that you enjoy and that you will subscribe so you don't miss out on all the fun in future issues that will hopefully help you plan your next vacation and trip to the parks. Our whole team has so much fun putting this content together just for you, so we hope you enjoy reading it as much as we do creating it.
You can read the full second issue here!
Here at the Kingdom Insider we have plenty of resources for you just a click away! We have an incredible team of dedicated Disney experts and Travel Planners at Academy Travel who are ready to help you plan out every detail of your vacation so you don't have to worry!