Insiders, did you hear that the rental strollers at Walt Disney World Resort just got a bit more character. This all-new design featuring Mickey Mouse & Minnie Mouse just rolled out today at all four parks and Disney Springs!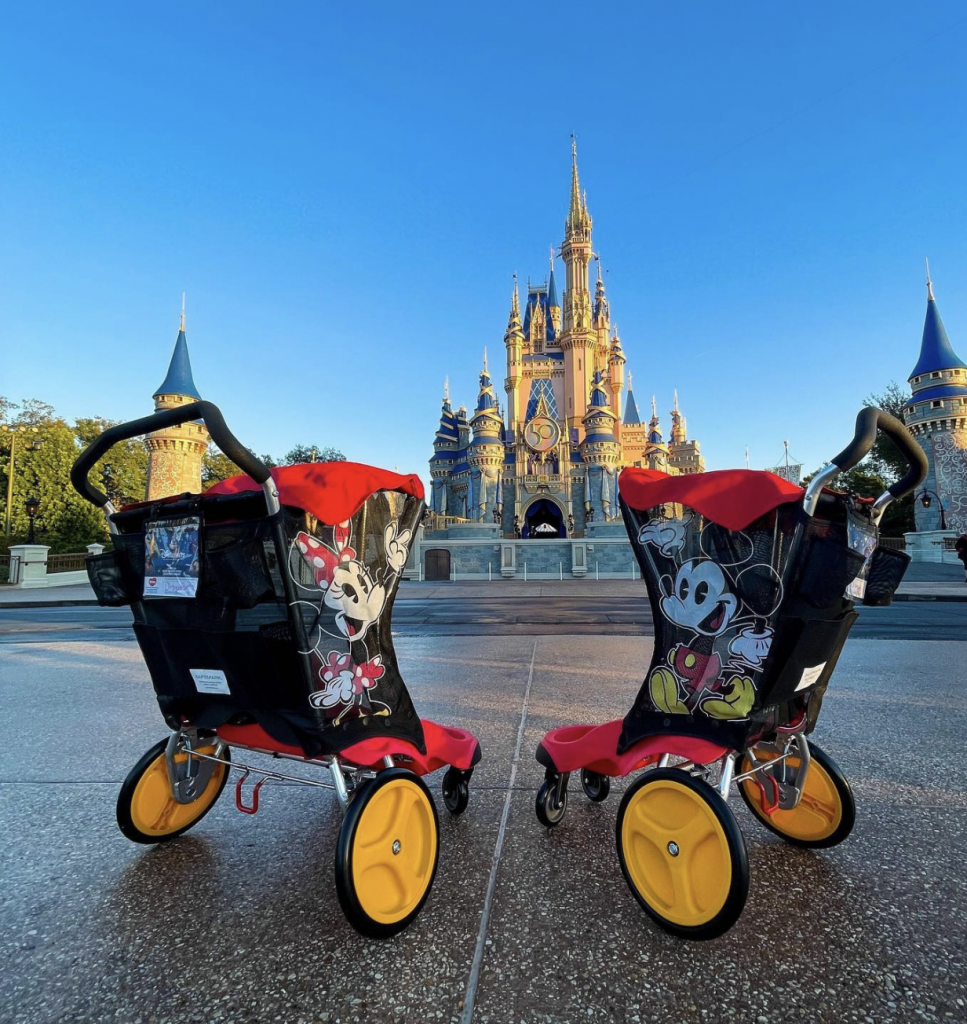 We are very excited to see the updated strollers make their appearance at Walt Disney World. The strollers are very similar to the previous versions, and they are the same hard plastic; however, these are a new color scheme. The new strollers come in a two-seat model and a one-seat model, and they both have the adorable new look that features Mickey and Minnie Mouse.
We saw this design being used in Disneyland last summer, and now they have made their way over to Walt Disney World.
Themed to Mickey and Minnie, the strollers feature both iconic characters and offer little Mouseketeers a fresh new ride around the parks. Cast prepped thousands of the strollers this morning so they could be road ready at park open.
Some of the perks of the new strollers include:
additional canopy bar for stability when placing items on top of it
drain holes in the footrest in case of spills or rain
new storage pockets, including bottle holders
Beginning today, these new strollers will be available at mobility rental locations across Walt Disney World Resort, including Disney Springs. Please note that there has been no change to the pricing. The current prices of stroller rentals are as follows.
$15 Per Day or $13 Per Day for the entire length of your stay for a Single Stroller.
$31 Per Day or $27 Per Day for the entire length of your stay for a Double Stroller.
The size and weight requirements are 38inches & 50 pounds or under to use the Disney World Stroller Rental.