If you're a fan of Disney and tropical drinks, then you're going just to love this news! Trader Sam's Enchanted Tiki Bar at the Disneyland Hotel is hosting a Mixology Seminar on Monday, October 24. At the seminar, attendees will learn how to craft exotic elixirs like the expert bartenders at the beloved Tiki bar; you can build your drink-building skills from ordinary to pro. What's even more exciting is that attendees will also learn how to craft, or should I say brew, up a specialty libation for the Halloween season! Tropical drink making AND Halloween? Count me in!
Trader Sam's will be offering 2 opportunities to join their seminar, one at 4:30 PM and one at 7:00 PM. So, grab a spot and be prepared to have fun setting sail on the South Seas toward mystery, romance, and adventure!
Here is what the Mixology Seminar includes:
Hands-on mixology class where you'll learn how to craft a specialty cocktail from a Trader Sam's bartender
Fireside reception with one beverage and tray-passed hors d'oeuvres
Special tiki mug, not yet released to the public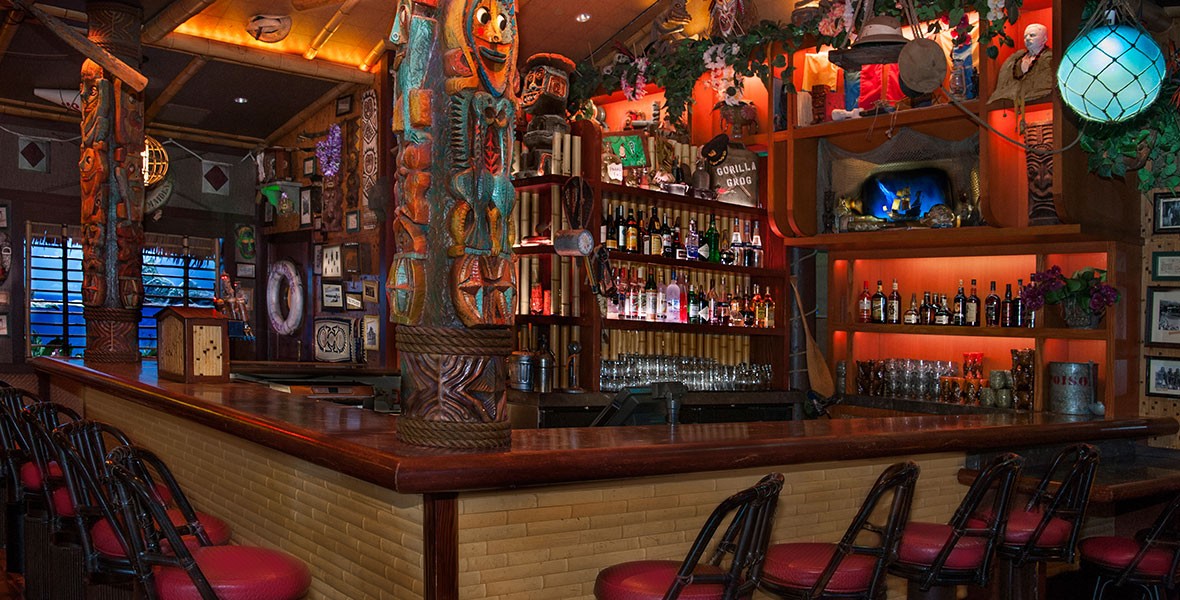 Once you are finished with the seminar, you will be invited to settle in next to Trader Sam's Fireplace and revel in a rum-derful reception. While you linger, sip a tropical cocktail (the HippopotoMai-Tai is my personal favorite!) and indulge in heavenly hot and cold tray-passed hors d'oeuvres courtesy of Ralph Stuhlmueller, executive chef of the Disneyland Hotel.
If you're interested in taking part in this unique and tasty seminar, you'll need to make a reservation. Be sure to select October 24, 2022, from the available dates, along with your preferred time—4:30 PM or 7:00 PM.
If you are one of the lucky ones that get to take part in Trader Sam's Mixology Seminar, be sure to share your experience with us in the comments!
Are You Ready to Book Your Next Vacation Today?
Be sure to call your Academy Travel Agent today for more information and help with booking your next vacation! Because here at The Kingdom Insider, we have plenty of resources for you, just a click away! We have an incredible team of dedicated Disney experts and Travel Planners at Academy Travel. They are ready to help you plan out every detail of your vacation, so you don't have to worry! Call Your Travel Agent to Book, find a travel agent here, or visit AcademyTravel.com