Big news for Universal Orlando! A passenger rail connecting Orlando International Airport and the International Drive tourist district is coming soon. According to Spectrum News 13, Universal Orlando and Orlando's Right Rail coalition recently announced plans to create a community development district that will "plan, finance, and operate" a SunRail station at the Orange County Convention Center. The Shingle Creek Transit Utility Community Development District would create a commuter line between the airport and the convention center. The project would also connect passengers to the Brightline, which will run lines from the airport to Miami, Fort Lauderdale, and West Palm Beach.
"We are one step closer to creating a multi-directional commuter rail system that benefits our entire region," Universal Parks & Resorts executive vice president John Sprouls said in a statement. "The new SunRail corridor and convention center station will make it easier for residents to get to work, the airport and to the places they love. And it will enable business growth within the International Drive area and across the region."
Universal shared the below map of of the proposed Sunshine Corridor. The convention center station would also be near the site of Universal's upcoming theme park, Epic Universe, which is set to open in the summer of 2025.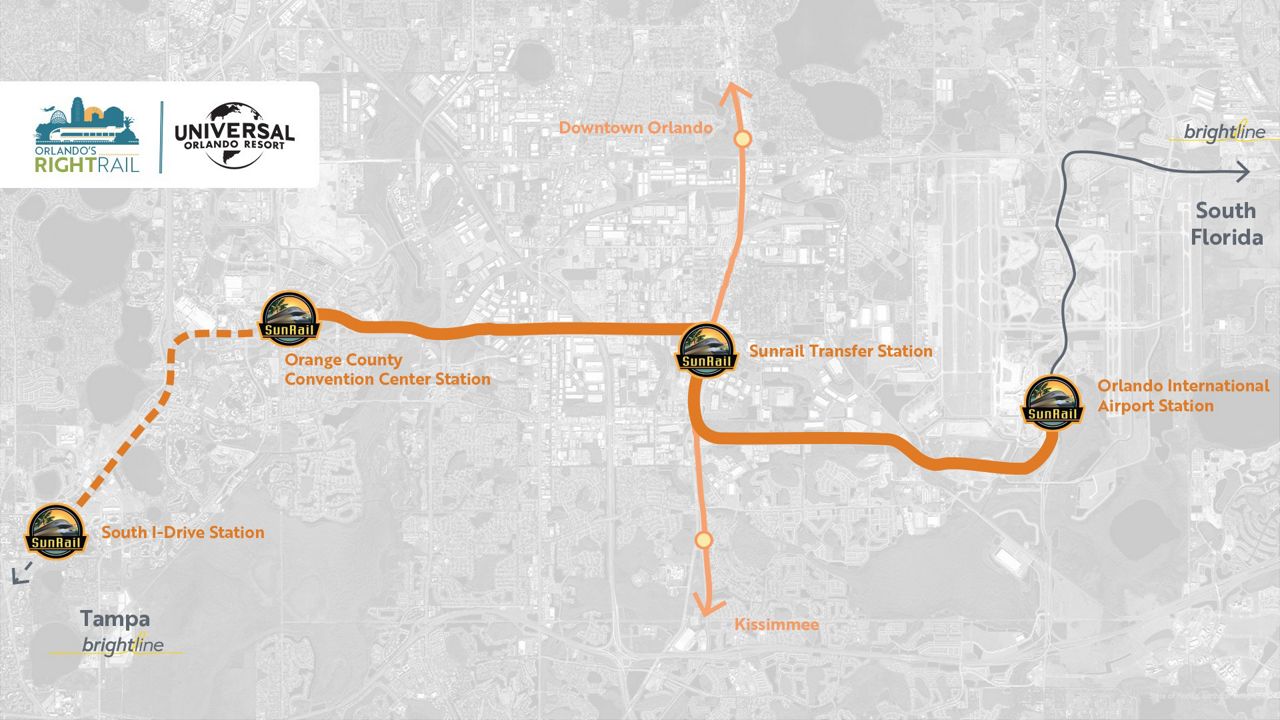 Are You Ready to Book Your Next Vacation Today?
Be sure to call your Academy Travel Agent today for more information and help with booking your next vacation! Because here at The Kingdom Insider, we have plenty of resources for you, just a click away! We have an incredible team of dedicated Universal experts and Travel Planners at Academy Travel. They are ready to help you plan out every detail of your vacation, so you don't have to worry! Call Your Travel Agent to Book, find a travel agent here, or visit AcademyTravel.com