Thom is in Epcot today and he got us some shots of current construction progress on the upcoming Guardians of the Galaxy indoor coaster that is replacing Ellen's Energy Adventure. The new Guardians coaster is going to be one of the largest indoor coasters in the world!
Let's take a look!
Here we can see a good shot of the Space Wall
Some construction photos from different angles: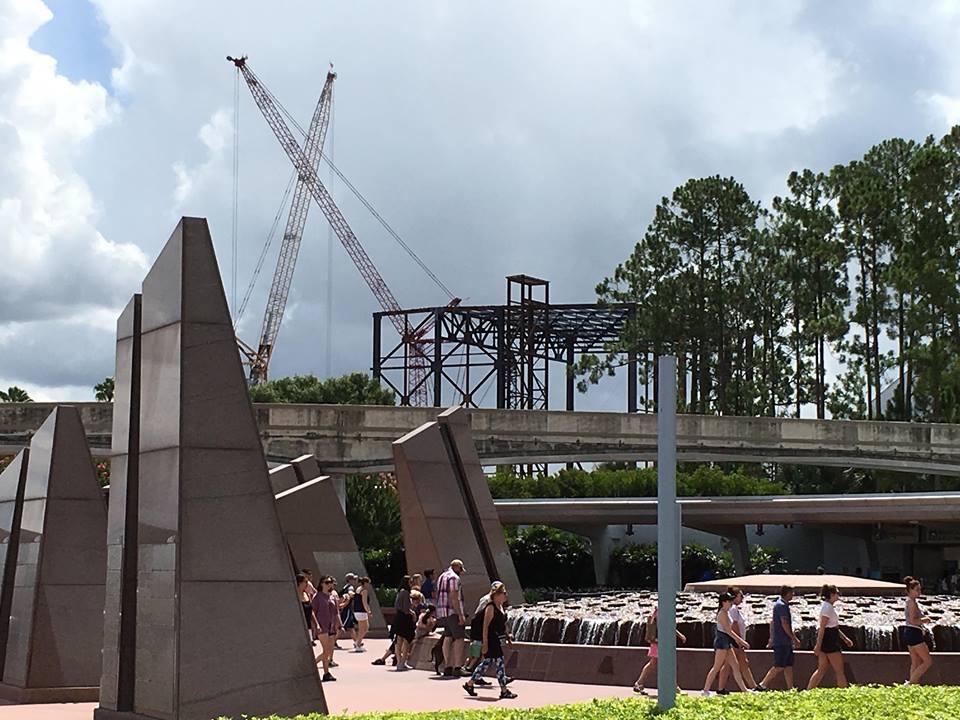 John Sauvageau was there a week or so ago and he got these images for us!
Thom also got us a look at the Wonders of Life pavilion. It's looking really nice and I'm glad because it was looking pretty bad for awhile there.  Still no official word on what the show building will be used for.  Good news is they will be using it, and that makes me happy. It broke my heart seeing it off there like it was.
We will be posting more images from the parks as we get them! Stay tuned!
Want to go on vacation?
We recommend Academy Travel, a Disney Diamond Earmarked agency. Walt Disney World, Disneyland, Disney Cruise Line, Adventures by Disney, Universal Orlando Resort, Sea World and more -- they can do it all, and at no extra cost to you! Fill out the form below or call 609-978-0740 today!