Hi there, Insiders! We hope you've been enjoying our week of live streams at the Walt Disney World Resort. We've been asked lot of questions during the streams (thank you for that, we love engaging with our fans!), but one question we're getting asked a lot is, "How are you park hopping?" Leave it to our fellow Insiders to notice that we are streaming from multiple parks per day, you guys are on top of your game! There were a few days where we had multiple TKI team members on the ground, covering different parks. But there was one day where we did park hop.
Ok, so do you want to know our park hopping secret? We're on a VIP Tour. Disney's VIP Tour Services is a fantastic way to maximize your fun at the parks, and currently, the only way guests are permitted to park hop at Walt Disney World.
Disney VIP Tours originally began with the Disneyland Resort Ambassador program—started by Walt Disney himself to make your trip truly unforgettable. Guests can upgrade their park experience and tour Walt Disney World Resort like never before.
Benefits of a VIP Tour:
Book a private VIP Tour and customize the perfect itinerary for your group with enough time to explore the attractions and sights.
Enjoy some of your favorite attractions efficiently.
Learn from our Disney VIP Tour Guides who have been hand-picked and expertly trained to plan the perfect itinerary for you and your family.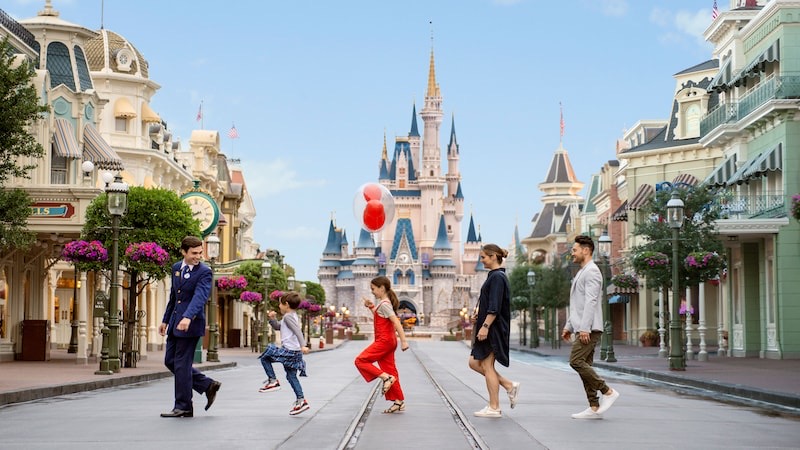 Pricing: 
VIP Tours range anywhere from $425 to $750 per hour, depending on the season (valid park admission is required for each park visited on tour and is not included in the price of the tour). Guests are permitted to have up to 10 people on their tour.
I understand this price point may not be appealing for some. In the past, my family has budgeted pre-trip and made cuts on things we do often or every time on our Disney vacations to accommodate a VIP Tour. For example, we ditch the daily fancy dining. By that I mean, we usually skip the big sit-down dinners every night at more expensive restaurants and go for a quick service option. Character dining, although special and certainly a childhood right of passage at Disney, is an easy option for us to cut out and put that money towards a VIP tour. I'm well aware that doesn't cover the entire tour, ditching dining alone, but it just helps with allocating extra funds.
I've done two tours, one with my family, and one with a group of girlfriends. Each was a different experience but equally as magical. Check out my VIP tour article from last summer, after going on the "Disney Moms Only" tour. For last Summer's tour, we split the cost 8 ways, which is another option for guests (it's not just families who do the tour).
Know Before You Go:
All VIP Tours require valid theme park admission, which is not included in the price of the tour
Disney VIP Tours participate in full security screenings (including bag checks) during your Disney VIP Tour. Guests should be prepared for screenings with their appropriate government-issued identification.
Disney Park Pass reservation is also required for park entry.
Disney Private VIP Tours at the Walt Disney World Resort are very popular and may be limited in availability. Advance reservations are highly recommended. Learn when advance reservations can be made.
All Private VIP Tours must be booked for a minimum duration of 7 continuous hours, and your party may include up to 10 Guests.
Entertainment offerings are subject to availability and may be restricted by capacity constraints at the time of booking.
You will incur a cancellation fee equal to 2 hours at the booked rate per tour if you do not provide at least 48-hour notice when canceling any Private VIP Tour.
No cameras, video equipment or cellphones may be used while in backstage areas.
Guests 17 years and under must be accompanied by a paying participating parent or guardian.
Pricing and information are subject to change without notice.
Walt Disney World offers a variety of VIP tours, there's truly something for everyone! To learn about the various tours Disney has to offer, CLICK HERE.
To book a VIP Tour, check out my friends at Academy Travel. You could also call Call (407) 560-4033.