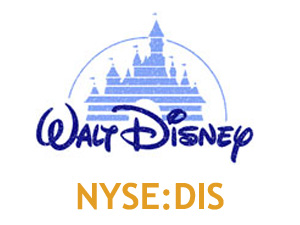 Wells Fargo equity research analysts have boosted Walt Disney (NYSE: DIS) from a "Market Perform" rating  to an "Outperform" rating today.   Bumping the expected performance rate to $116 from the original estimate of $109.
According to Street Insider Analyst Marci Ryvicker said:
"We've had time to digest BAMTech & the related streaming apps & think the Street's negativity is overdone. (1) The downside risk to ests. should be limited by other cuts (i.e., reports suggesting 10% cuts at ABC). (2) Even "modest dilution" from BAMTech is prob. conservative. In fact, like Lucas, we may see no real dilution given offsets from other parts of the business. (3) We think mgmt. has every intention to clear up concerns beg. with the 9/7 investor conf. in NYC, followed by the Nov. earnings call, and eventually an analyst day (maybe). We like this entry point as DIS doesn't tend to stay at 15x for long. While we might be early, we view the risk/reward as heavily skewed to the upside."
Analysts feel that the negativity towards BAMTech (and Netflix) was "overdone."  Since they are cutting jobs at ABC, they feel that it could limit risk and makes it currently worth the investment.  If you are in the market for Disney stocks, or if you own some already, this could be good news for you.
Disney stock (NYSE: DIS) opened at $101.50 this morning.
Sources:  Street Insider, Ledgergazette.com
Image: Stocksforbeginners,