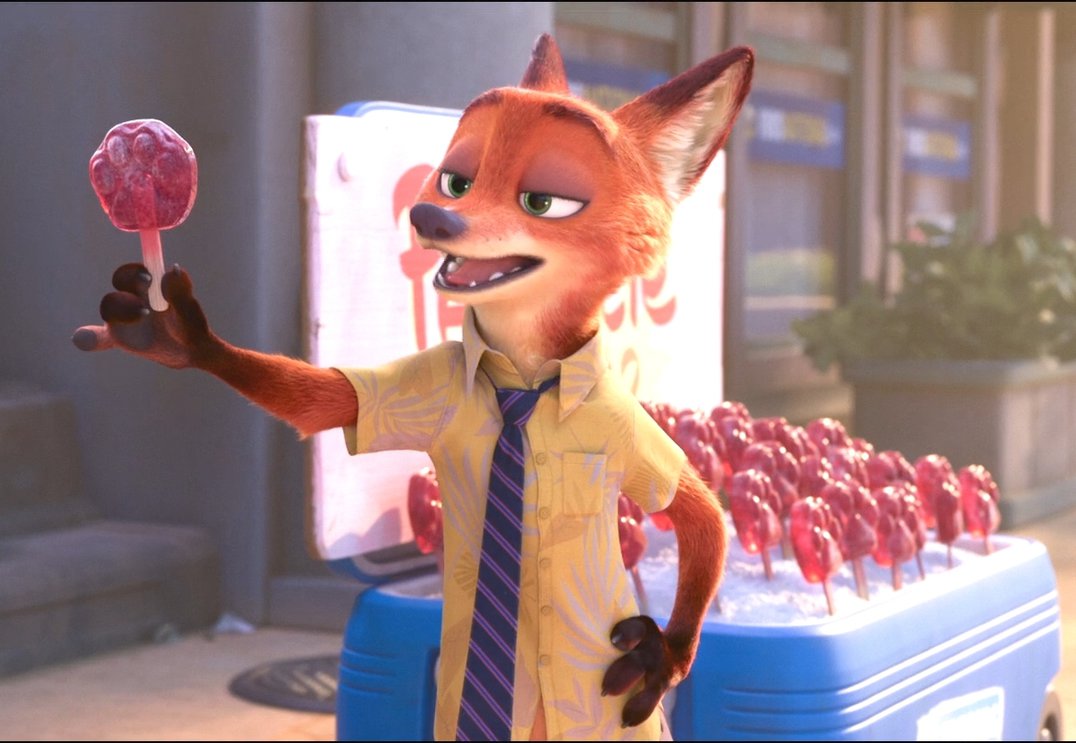 Are Zootopia pawpsicles being sold in Disney's Animal Kingdom? Reports say the treats are popping up and currently available, although we have no details as to where.
In the film, Nick Wilde made "pawpsicles" out of giant Jumbo Pops, hustling lemming businessmen by selling them for many times what Judy paid for the elephant-sized popsicle.
It's doubtful that Disney would sell their version of Pawpsicles for a mere $2, but who knows?
Is Zootopia Land around the corner?
Rumors have been circulating that Disney is thinking of adding Zootopia to Animal Kingdom, replacing Rafiki's Planet Watch with a new themed land accessible by train.
Whatever the case may be, expect more Zootopia in Animal Kingdom as it was a huge, huge hit for Disney and a film that will likely stand the test of time.
[Source: Dis Humor]
Wanna go to Disney?
We recommend Academy Travel, a Disney Diamond Earmarked agency. Walt Disney World, Disneyland, Disney Cruise Line, Adventures by Disney, Universal Orlando Resort, Sea World and more -- they can do it all, and at no extra cost to you! Fill out the form below or call 609-978-0740 today!