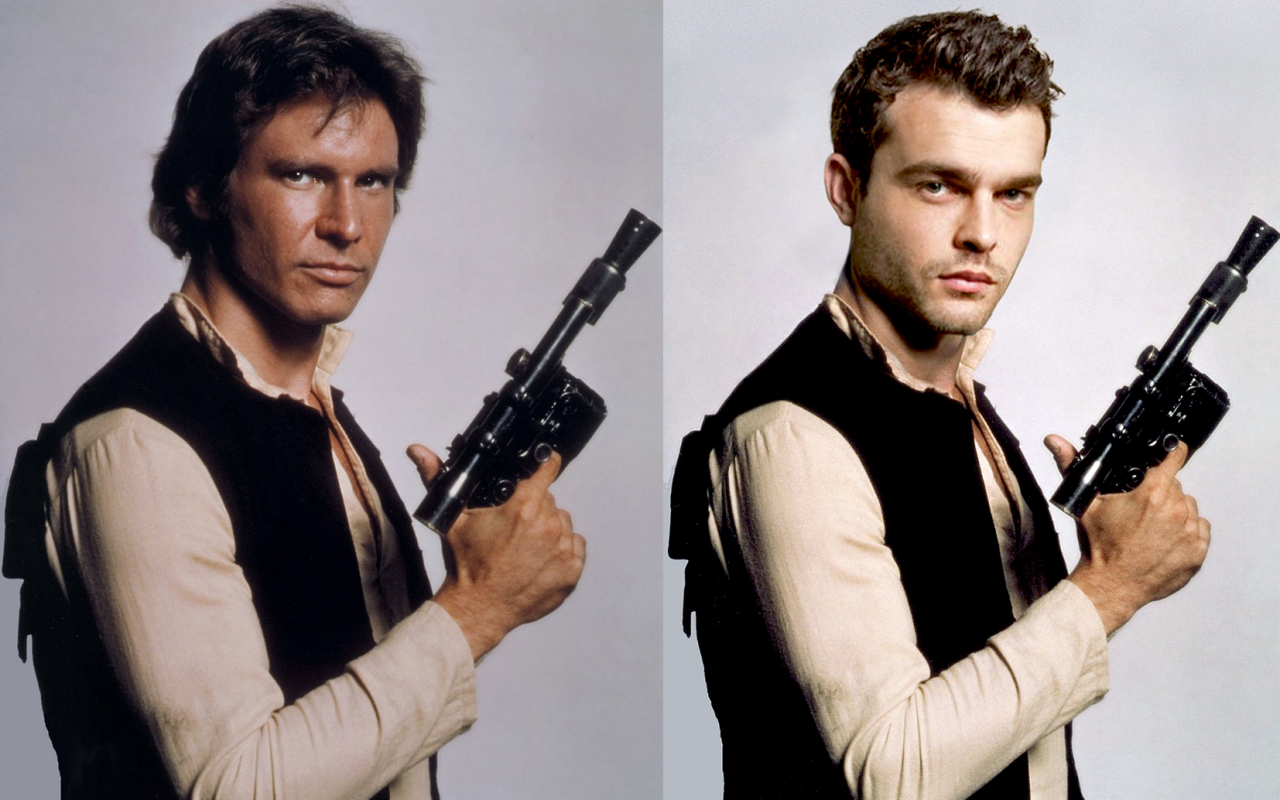 With Solo: A Star Wars Story only four months away, fans are anxiously awaiting the first teaser trailer as very little has been revealed by Disney and Lucasfilm thus far.
However, a German fan was part of a group that was shown a sneak peak of the Ron Howard directed prequel, and he was enthusiastic about what he saw.
I just saw a Sneak Peak (EPK reel) of "SOLO – A Star Wars Story" and I must say I'm really really overwhelmed of how freaggin good it looks! (nothing about the story yet!)

Alden Ehrenreich is amazing as Han Solo, and so is Donald Glover as Lando, Emilia Clarke and Woody Harrelson look awesome and it definitely had an "old" Star Wars Feel to it!!

Looks like this could be the `fan-service-movie` some of the older Star Wars fans wanted from Episode VIII 😉

Can't wait for an official trailer and it's only 4 months (!!) to release! OMG!!
Could this be the Star Wars movie to mend fences after The Last Jedi seemingly split the fandom right down the middle?
Harrison Ford's Han Solo will be a tough act to follow, and there's been rumblings around the internet that viewers might not buy it. And there are concerns about the massive amount of reshoots the film had due to the unexpected exit of directors Chris Miller and Phil Lord mid-production.
That, coupled with Lucasfilm's radio silence on details of the film has led to some wild speculation that Disney is bracing themselves for a box office disaster.
The lack of official information has been concerning to many Star Wars fans, with most of what is currently known being gleaned from leaked tie-in products.
However, it must be noted that Lucasfilm probably didn't want to trip over promotional efforts for The Last Jedi until it ended its theatrical run.
The buzz from those who've seen the preview may be a good sign, however, and we can certainly hope that this film delivers in a way that brings disenfranchised fans back into the fold.
There's no word yet as to when to expect the first trailer for Solo: A Star Wars Story to drop, but most industry watchers are expecting it to be attached to Black Panther in February.
[Source: Movie Web]
Wanna go to Disney?
We recommend Academy Travel, a Disney Platinum Earmarked agency. Walt Disney World, Disneyland, Disney Cruise Line, Adventures by Disney, Universal Orlando Resort, Sea World and more -- they can do it all, and at no extra cost to you! Fill out the form below or call 609-978-0740 today!