Well, that took long enough. Della Duck, the mysterious mother of Huey, Dewey and Louie has finally made an onscreen appearance on DuckTales, and she's voiced by actress Paget Brewster.
While Della has been a key plot point on the 2017 reboot of DuckTales, the twin sister of Donald Duck has a somewhat sticky past in the animation and comic books.
Originally known as "Dumbella" in the Disney short Donald's Nephews, she dumps Huey, Dewey and Louie off at their Unca Donald's, never to be seen or heard from again. (What a flake!)
[yotuwp type="videos" id="kRctO7UJt-c" player="cc_load_policy=0&iv_load_policy=3″]
Her comic book history is a bit more convoluted, with it being assumed she either went missing or died.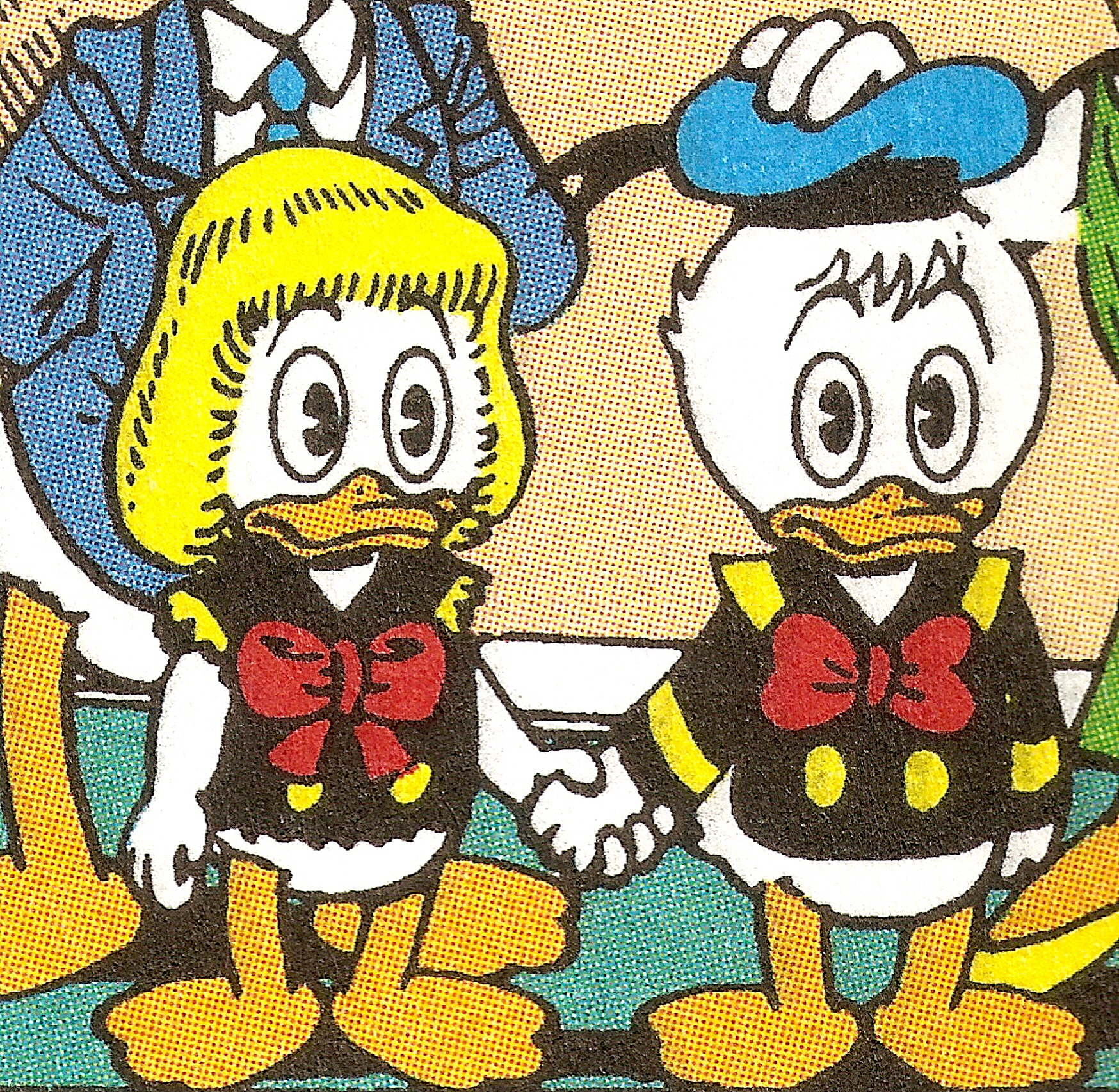 But now DuckTales is here to save the day, with an explanation of just who she was and where she went to (well, in this continuity anyway!)
From the LA Times…
Since moving into McDuck Manor at the start of the Disney Channel series, the brothers — especially Dewey — have been trying to track down any information about their missing mother. They have since discovered that Della, along with her twin brother, Donald, used to adventure alongside their Uncle Scrooge McDuck.

In a previous Season 1 episode titled "The Last Crash of the Sunchaser!" the boys learned that just before they were hatched, Della took Scrooge's rocket ship (that he was building in secret to surprise Della after the arrival of her triplets), got caught up in a cosmic storm and is currently lost in space.

During the season finale, Della can be seen wistfully gazing at her family while watching a newscast on an old TV.
It's said that Paget Brewster will be joining the cast as a recurring character in Season 2, so we'll likely get to know the mysterious Della Duck much better!
[Source: LA Times]