Construction continues this week on a galaxy far, far away.
Thanks once again to Twitter user @bioreconstruct, we can now see more progress on the construction of the Star Wars expansion in Disney's Hollywood Studios.
Here you can see an aerial view of Star Wars: Galaxy's Edge and Toy Story Land (upper left) in the construction project that used to be a theme park.
Below are some photos of the show building for the unnamed Millennium Falcon attraction. Given the round buildings, there's been speculation that it may use a centrifuge like Mission: SPACE, but nothing has been confirmed.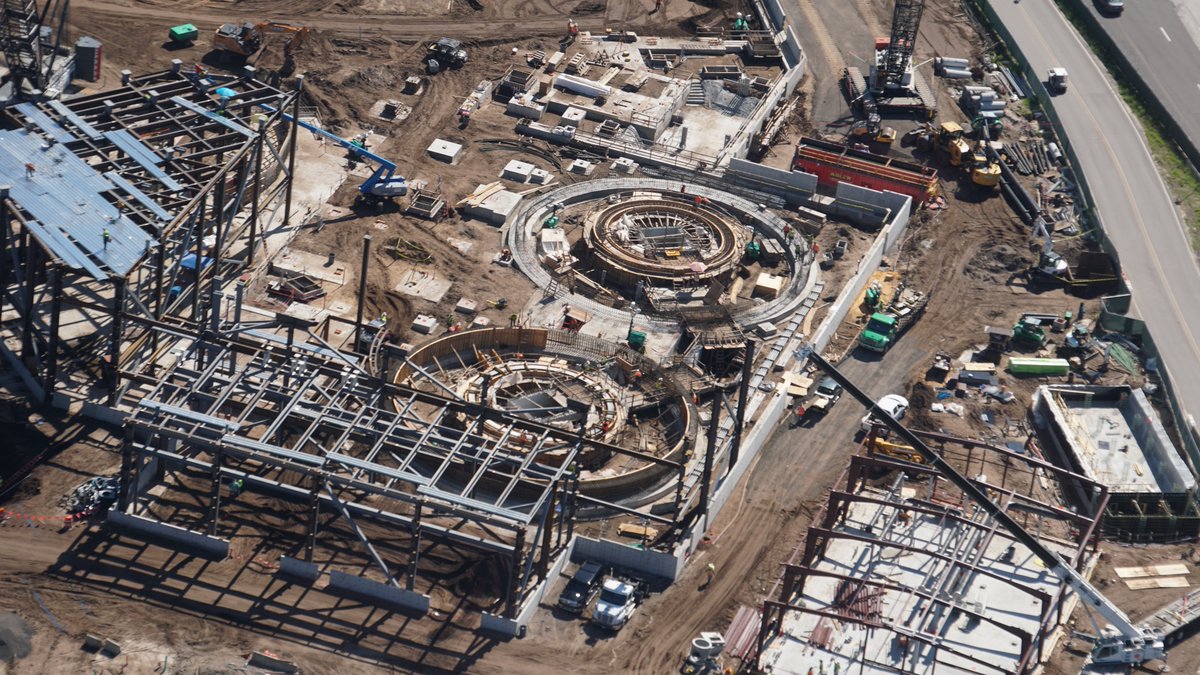 And here are some shots of updates to the Battle Escape attraction, housing the two AT-AT walkers we've been talking about.
Right now there are several massive, unprecedented construction projects going on in Walt Disney World simultaneously in anticipation of the 50th Anniversary. Though the end result will be worth it, guests will need to tolerate the construction for at least another two years.
Star Wars: Galaxy's Edge opens in 2019 in both Walt Disney World and Disneyland.
[Source: Twitter]