EPCOT has 11 pavilions that showcase different countries around the world, each one unique and offering up cultural food, drinks, and shopping. It can be overwhelming knowing where the best spots are to eat and drink, what you need to see, and what you can skip. Over the next few weeks, I will feature one pavilion a week and show you Insiders what there is to see and do and eat in each country. It will be so much fun, and I can't wait to take all of you Insiders on this exploration! So far, we have explored Mexico, Norway, China, Germany, Italy…and now the United States!
After eating and shopping your heart out through Italy, you will head next door to the American Adventure pavilion. This pavilion showcases the Colonial American spirit and dining inspired by the classics. The mansion's roots are found in the architecture of Independence Hall, Boston's Old State House, Monticello, and Colonial Williamsburg. Neat fast: the bricks used on the building are all hand-made from Georgia clay and were tinted and aged to add authenticity. The interior floors are made from marble and copper. So cool, right?!
Dining
Of course, BBQ is a United States classic, and this pavilion delivers. At Regal Eagle Smokehouse: Craft Drafts & BBQ, you will step inside a smokehouse that celebrates the regions of American backyard barbecue and craft beers. They have a pit master that uses techniques from classic barbecue regions to smoke their selections over oak wood (is anyone's mouth watering yet?). They are known for their four delicious house-recipe sauces, so be sure to ask for some of these with your meal!
Blue Ribbon Brisket Sauce – Savory Spice Sauce
Sizzlin' Pit Dry Rub Coalition – Classic Smokehouse Sauce
Old Glory Mustard Guild – Sweet Mustard Sauce
Blue Ridge Vinegar League – Vinegar Base Sauce
Pair your meal with all-American beverages, including beers and ciders from around the United States. You can also try wines from the west coast and regional specialty cocktails with or without alcohol.
Celebrate your inner patriot at Fife & Drum Tavern! You can grab a root beer float at this quick-service spot and enjoy a tasty turkey leg. Other menu items include popcorn, pretzels, hot dogs, and soft serve ice cream. Alcoholic beverages, including beer and wine, are also available; try the Frozen Red Stag Lemonade (Frozen Lemonade made with Red Stag Black Cherry Bourbon)!
Block & Hans is a popular spot that introduces guests to some great American craft beers! Mickey pretzels with cheese sauce (mmm) and bottled water are also available.
Shopping
The United States pavilion isn't full of shopping like some other pavilions, but it does have the Art of Disney. This is a great place to check out paintings, limited-edition prints, figurines, and the much-coveted Disney Classic Collection.
Entertainment
The American Adventure is a dramatic production featuring 35 Audio-Animatronics figures, digital rear-projection images on a 72-foot screen, and stirring patriotic songs. You will sit in a stately Colonial theater and watch firsthand as America's story unfolds; Benjamin Franklin and Mark Twain will be your guides on this trip through time!
As you wander through the U.S. pavilion, get swept away by the inspiring vocal performances by the Voices of Liberty, who celebrate America's spirit and beauty. You can also catch the EPCOT Pianist in this pavilion; relax and enjoy a selection of songs of the season throughout the day! Also, inside this pavilion, you can find the American Heritage Gallery, where you will discover an all-new exhibition celebrating American Indian art.
Last but certainly not least, you may be able to catch a concert at the America Gardens Theatre! You can check the Walt Disney World app for showtimes and to see who's playing.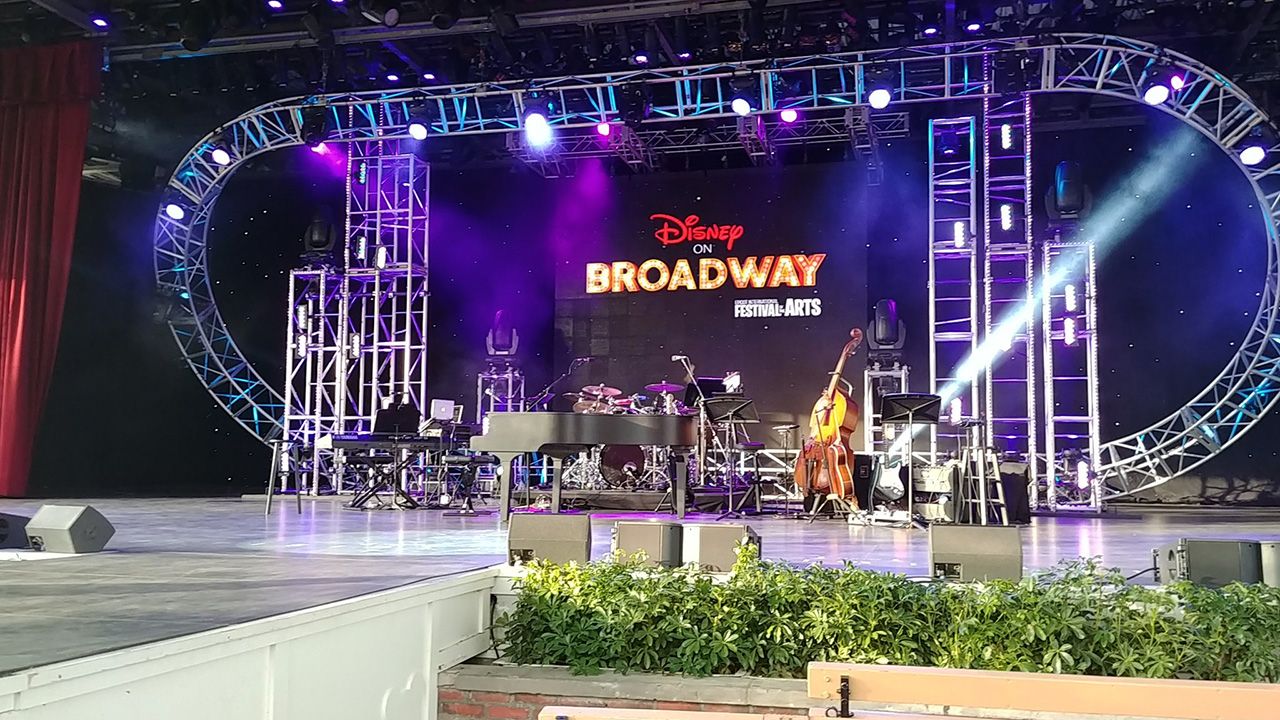 Be sure to stay tuned for next week because I will be taking you on an exploration of the next pavilion in the World Showcase at EPCOT-Japan!
Are You Ready to Book Your Next Vacation Today?
Be sure to call your Academy Travel agent today for more information and help with booking your next vacation! Because here at The Kingdom Insider, we have plenty of resources for you, just a click away! We have an incredible team of dedicated Disney experts and Travel Planners at Academy Travel. They are ready to help you plan out every detail of your vacation, so you don't have to worry! Call Your Travel Agent to Book, find a travel agent here, or visit AcademyTravel.com